Navigation Brewery and Attic Brew Co. named best in the Midlands at SIBA Independent Beer Awards 2023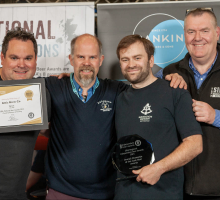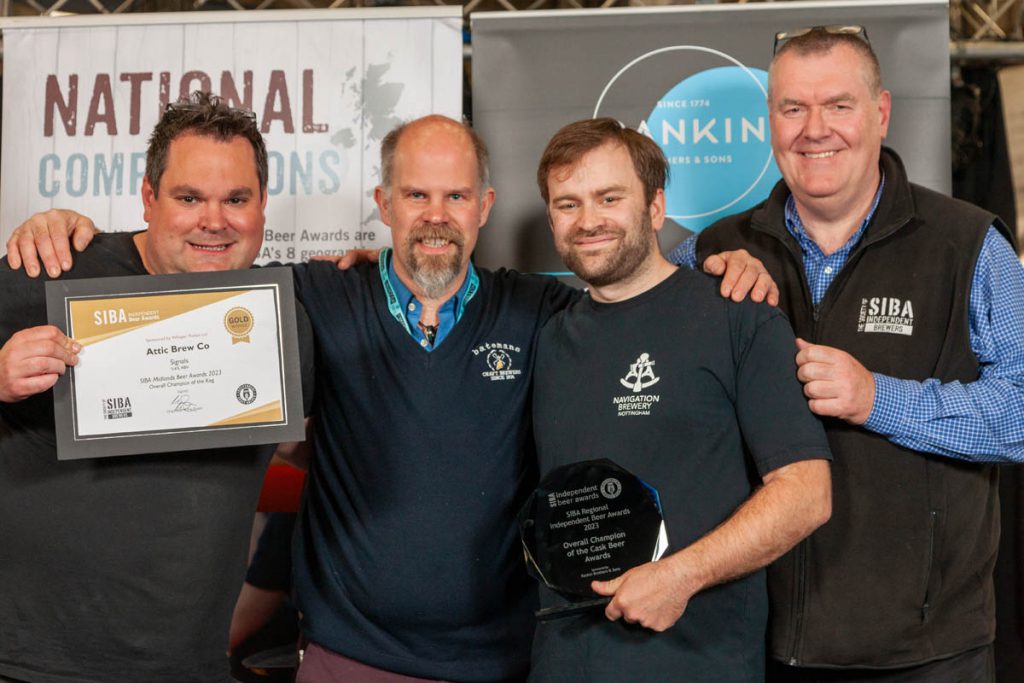 Navigation Brewery in Nottingham and Attic Brew Co. in Birmingham have taken the overall Gold awards in SIBA's Midlands Independent Beer Awards in Cask and Keg beer – making them officially the two best beers in the Midlands for 2023.
The awards are run by the Society of Independent Brewers (SIBA) and are hosted by the Rail Ale Festival at the Roundhouse, near Chesterfield which continues today. The competition sees a huge range of beer styles judged across cask and keg format, from traditional Bitters, Stouts and Porters, to New England IPAs, Lagers, Speciality and Sour beers.
It was Navigation's deliciously fruity Golden Ale 'Rebel' that wowed judges in the cask competition with tropical fruit and citrus flavours and a clean bitterness in the balanced finish. Craig Nightingale, reserach and development brewer at Navigation, was on hand to collect the Overall Champion Cask Beer award on behalf of their three-person team;
"I'm over the moon to win, I love this beer, it is one of my favourite beers, and its the one I drink in the pubs at night. So it's great to see it win as it's the first time it has been in the running for awards aswell. The beer is based around citra hops and it's just super sessinable, super easy drinking, really crisp and really flavourful."
The other big award was the Overall Champion Keg Beer, which went to Attic Brew Co.'s 'Signals' IPA, which impressed with big citrus and strone fruit flavours of grapefruit, apricot and blackcurrant. Attic Brew Co.'s Business Development Executive John Nowacki accepted the prestigious award;
"It's amazing to win the award, we think we're brewing some really good beers but it's nice to have that backup to know that we're on the right track. We brew really hop-forward but really drinkable beers, with loads of body and not too much bitterness so you can enjoy a few different beers."
SIBA Chief Executive Andy Slee was on hand to dish out the top awards in the Midlands, he commented on the quality of the entries;
"Huge congratulations to all of this year's winners and in particular our Overall Champions who not not only won their style categories but went on to be named the best of the best in what was an extremely hard fought final round judging. The quality of beers in the competition was superb and I want to say a huge thank you to the Rail Ale festival for being such fantastic hosts and for ensuring all of the beer was served in such superb condition."
All of the winners from this year's awards will be available at the Rail Ale Festival in Barrow Hill, Chesterfield, today and tomorrow with tickets available on the door. For more info visit www.railalefestival.com
To view the full list of winners click here
To view the Awards & Judging photos click here