SIBA response to new Covid restrictions in Scotland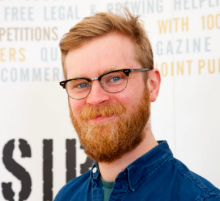 Responding to latest Covid-19 restrictions in Scotland, SIBA CEO James Calder said:
"Scottish pubs have gone out of their way to make themselves Covid secure throughout this pandemic and are often lower risk venues than the inevitable house parties that people will flock to as new restrictions are introduced.
"Small brewers are reliant on community pubs for the vast majority of their sales and the slowly ratcheting up of Covid restrictions is having a devastating impact on their businesses during the critical Christmas period. The re-introduction of table service and the use of online apps particularly impacts small brewers as they are rarely mentioned on menus or apps and people are indirectly discouraged from trying local craft beers.
"We hope that the Scottish Government will make funding available for small brewers during this difficult time with another round of the vital Brewers Support Fund as soon as practically possible."