SIBA responds to Treasury publication of Small Breweries' Relief changes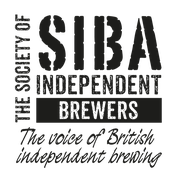 In response to the Treasury's publication of the changes to Small Breweries' Relief, the Society of Independent Brewers (SIBA) has issued the joint statement below from Chief Executive James Calder and SIBA National Chairman Roy Allkin.
"After three years of deliberating, the Treasury has today announced far-reaching changes to Small Breweries' Relief (SBR) – at last providing some certainty for small brewers so they can plan for the future.
"It is welcome that the Treasury has listened to SIBA's representations on behalf of small brewers, and the views of MPs from across the political divide, to increase the 50% threshold from the proposed 2,100 hectolitres to 2,500hl.
"While it is disappointing that some small brewers between 2,500 to 5,000hl will have to contribute more in beer duty under the new system, our worst fears have been averted and the rate is more manageable than was proposed in the consultation. The changes also remove the 'cliff edges' that hindered brewers in the past and sets out a path to growth and a workable framework for the future.
"These changes demonstrate the Treasury has recognised the important role that SBR has served for the past 20 years in levelling up the brewing sector, investing more in the scheme and expanding it to include more breweries.
"We must now carefully consider how these new policies sit within the wider changes to the alcohol duty announced in the Budget and work through all the implications to ensure that small brewers can compete against the Global giants that dominate the beer and cider sectors."