SIBA's BeerX 2017 records biggest attendance yet!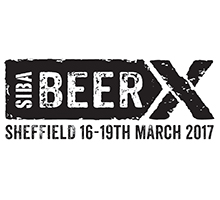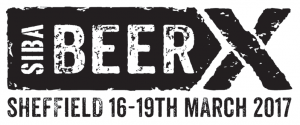 SIBA, the Society of Independent Brewers, has today announced that its BeerX 2017 event, which took place 16th-17th March at iceSheffield in Sheffield, recorded its biggest attendance since the event was launched in 2013.
BeerX, SIBA's flagship event, hosts both SIBA's Trade Show, which consists of the association's AGM, a brewing supplier exhibition, a programme of seminars, debates and Key Note speakers, SIBA's national Brewing and Business awards and the showcase of award-winning SIBA beers, BeerAlive!
This year saw an impressive turnout with delegate attendance up by 59% compared to last year, SIBA members visiting up by 69% (Brewing and Supplier Associate members), trade stand sales increasing by 19% with 148 exhibiting businesses present and the BeerAlive! consumer event experiencing a 11% increase on the previous year's beer festival footfall.
Nick Stafford, SIBA's Operations Director, said, "I would like to thank everybody who attended this year's BeerX event. It is great to see how BeerX has grown in the last five years since we launched the concept. It is important that SIBA organises an exciting event for independent brewers to learn more about brewing and the independent brewing industry and have the opportunity to network with the rest of the membership – brewing and suppliers. I think we achieved that!"
Mr Stafford continued, "SIBA understands how hard it can be for a very small business to find time out from brewing to visit a trade show. For this reason, we created a packed programme of events into 2 days, offering real value for money."
Nick concluded, "Due to SIBA's growing number of Supplier Associate members, which now stands at over 300, we had a huge demand for space at the BeerX exhibition. So, to cater for this we doubled the space available. We have had mixed feedback so far on this new concept with some suppliers loving the additional space and some feeling the event was too spread out. We will take the next few weeks to digest everyone's comments and make sure the 2018 event is even better than this year."
SIBA's 2020 Vision
Mike Benner, SIBA's MD, also presented SIBA's new '2020 Vision' to the membership at its AGM which highlighted where SIBA will focus its efforts over the next few years. The four main pillars being:
* Increasing access to market
* Taxation – beer & pubs
* Promotion – SIBA's Assured Independent British Craft Brewers initiative
* Product excellence
To view Mike's speech on the new '2020 Vision' please visit – https://vimeo.com/210117836
SIBA National Award Winners
SIBA presented its 'National Independent Beer Awards' at BeerX with Williams Bros (Williams Black 4.2%) winning the overall Gold in the Cask competition, Fyne Ales taking Gold in Small Pack (Bottle & Can) for their Mills & Hills (9.5%) and Burning Sky brewery taking the top honours for Easy Answers (6%) in the Keg division. To view all of the award-winning beers please visit – http://beercomp.barsbank.com
SIBA also presented a number of Business Awards with Fourpure Brewery from London being judged the overall Brewery of the Year. To view all of the award winners please visit – http://businessawards.barsbank.com