Significantly reduce the cost of microbial stabilization, whilst protecting the sensory appeal of your beer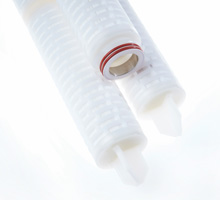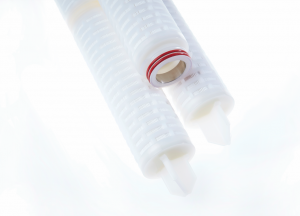 Parker domnick hunter launch BEVPOR BR filter cartridges for cold stabilization applications, designed for longer service life and ease of integrity testing.
The new range of BEVPOR BR filter cartridges from Parker domnick hunter allow brewers to significantly reduce the cost of microbial stabilisation, whilst protecting the sensory appeal of beer. Constructed with a unique Polyethersulphone (PES) membrane which has been validated to retain key spoilage organisms, it offers the longest service life and therefore the most efficient and lowest cost of operation in cold stabilization applications.
The unique construction allows for easy integrity testing as the cartridge is entirely hydrophilic and wets out quickly and easily. With a greater control over testing of the filters, it will prevent operation with a failed filter which could lead to microbial contamination.
Daniel Vecsey, Market Development Manager at Parker domnick hunter has been working closely with the product development team and commented, "The BEVPOR BR
is the most recent addition to our microfiltration portfolio for the brewing industry. We are very excited about bringing this new innovation to market and very confident that brewers will realise cost savings from this in their process. We are very pleased our portfolio has been bolstered by the addition of the BEVPOR BR product. We have a great technical support team who are ready to work with customers to implement this new product in their brewery."
The BEVPOR BR has proven to be a great success at the product trial sites. Amy Miller, Technical Support Scientist at Parker domnick hunter was involved in setting up one of the trials at a brewery. "The brewer was really happy with the results from the trial, in that this filter would provide them with cost reduction, whilst maintaining the quality of their beer. Removing the undesired contaminants, with a longer lifetime, so less frequent change-outs were required".
The new filter cartridges conform to the relevant requirements of FDA 21CFR Part 170- 199, and European Regulation EC1935/2004.
T o find out more, watch a video discussing the development process at www.Parker.com/BevporBR.