Kegstar & The Benevolent: The Drinks Industry Charity Launch A Scan-tastic Partnership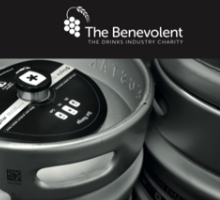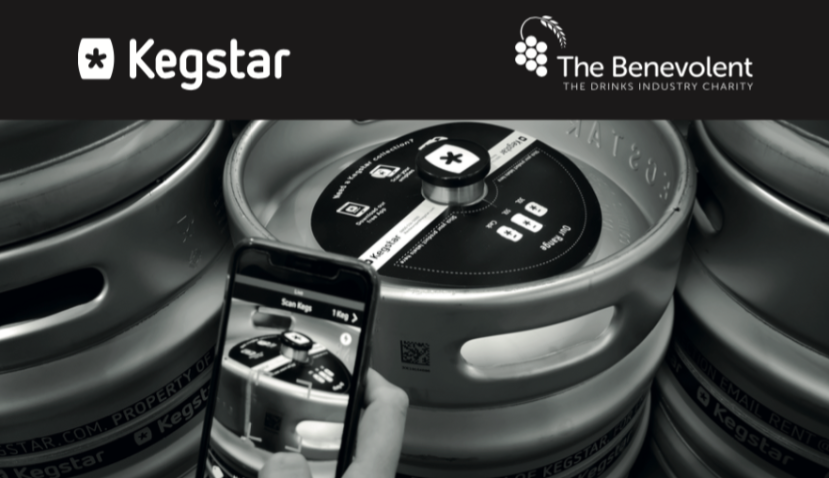 Kegstar, the smart keg rental and collection business, are delighted to announce a partnership that aims to "do two lots of good" across the UK and Ireland. Their one-way steel keg and cask solution uses unique scanning technology at the heart of its operation to help producers keep track of what they use and reduce the risk of keg and cask losses. They're now turning those scans into a charitable donation to support current and former employees of the drinks industry who are most in need.
From November 2019 Kegstar will donate 1p to The Benovolent for every empty keg and cask scanned for collection. Christian Barden, who started Kegstar's operation in Europe less than four years ago and is now wanting to take the brand truly global said "we collect over 15,000 of our kegs from thousands of venues every week now and we love talking to all of them via phone, social media, email and events to arrange collections, but it'd be great to convert all of that into a donation that supports colleagues when they need it most."
He goes on to say "There's a bunch of us at Kegstar that have been in the drinks industry for many years and I'm certainly very grateful for everything it's given me. Adversity can hit anyone, any time, in many ways so this is a great opportunity to contribute to our industry through something that's both simple and fundamental to how we work."
Chris Baker, Partnership Development Manager of The Benevolent is excited to see this project make an impact and said: "We are absolutely delighted to be partnering with a company such as Kegstar, who clearly strives to make a difference to the industry they operate in. The income that this project will generate for us as a charity is invaluable in helping those within our industry suffering hardship and difficulty in their lives and there are many additional benefits for the charity in working with such a well-respected brand in the brewing world. We look forward to a successful partnership between Kegstar and The Benevolent moving forward."
So, if you work in a bar, restaurant, pub, hotel, club and have a Kegstar keg or cask empty and ready to be collected, rest assured, they'd love to hear from you but would be far happier if you downloaded their free Kegstar app, scanned the matrix code on each one and requested collection so you can "do two lots of good."
About Kegstar:Kegstar rent smart tech-enabled one way stainless steel kegs to drinks producers. Each keg has its own unique identity making it easily tracked through the supply chain on proprietary cloud based software. The goal is to help as many great draught drinks get to more happy drinkers and keep keg and cask fleet management as simple as fill, scan, deliver, repeat." www.kegstar.com
About The Benevolent:The Benevolent is the trade charity that provides help and support to current and former employees of the drinks industry and their families. The Benevolent is here to support colleagues of the trade facing a variety of difficult circumstances including serious illness, disability, issues with debt or family crisis such as an a seriously ill partner or child providing financial and emotional support as well as practical advice when you need it most.