THE GREENCASK appears to be bringing sexy back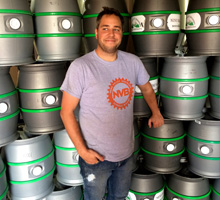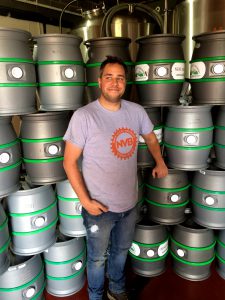 What's sexy about a vessel that carries liquid from A to B you may ask? If you pose that question to Emmerald the reply would swiftly be 'THE NEW GENERATION GREENCASK'.
Manufacturer in HDPE (High Density PolyEthylene) to fully food approved standards, its ISO 9001 certified precision construction ensures many years of reliable service. Their unique manufacturing process ensures the Greencask exceeds the industries required warranty period of 7 years. Drop-tested full at 2m and 4m the cask performed perfectly every time with no loss of pressure, no damage or leakage. A significant lower weight, at almost 50% lighter than stainless steel the GreenCask is much easier to handle and reduces costs over a year for those with a mind on their carbon footprint and transportation costs. Unlike steel you won't get too many complaints about the noise either, being a lot quieter than its steel sister too.
"We've been using the Emmerald GreenCask for over 5 years." says Dick Simpson, Nene Valley Brewery. "They are cheaper, handle and stack well, keep their shape and very easy to clean. Our customers like them too so we've never seen a reason to stop using them"
As the only plastic Keg and Cask manufacturing company to sit on the Cask and Keg Committee and board and the option of laser branding and colour choice their ever increasing visibility of this humble newcomer at our beer festivals, exhibitions and in the cellars of pubs and breweries shows this once maligned interloper is gaining favour for a damn good reason.
For more information visit: www.emmerald.com