Have it all: CO2 and O2 measurement combined – in the lab and for portable use at-line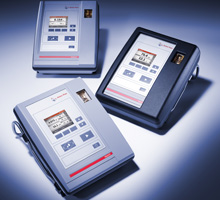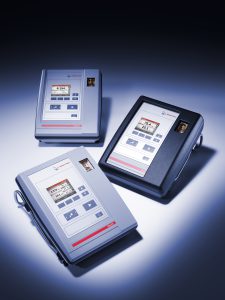 The CboxQC from Anton Paar combines the fast measurement of CO2 and O2 in one measuring cycle – directly from process lines, tanks, kegs and casks as well as in a stand-alone version for the laboratory.
CboxQC At-line is the portable CO2 and O2 meter for measurement during production and bottling. For the utmost flexibility, the instruments' new and robust design is small, compact and lightweight and therefore fully protected for harsh environments. It provides a battery life of up to ten hours. The integrated CO2 and O2 Data Logger function enables continuous measurements from the line or tank. CboxQC At-line is therefore ideal for checking the production process of beverages and verifying the CO2 and O2 results measured by process equipment. With a memory capacity of 500 measurement results, including time-stamp and sample ID, CboxQC At-line is prepared for a long working day. As both results are ready after a total of 90 seconds, CboxQC At-line saves valuable working time and money.
CboxQC for the laboratory provides reliable CO2 and O2 results, even out of very small packages. The carbonation meters use the Multiple Volume Expansion method patented by Anton Paar for CO2 measurement. This is not influenced by other dissolved gases such as air or nitrogen, is rapid, and needs only minimum sample volume. Together with a new reliable optochemical oxygen sensor the results achieve the highest level of repeatability of up to 0.005 vol. CO2 and ±2 ppb O2. By measuring dissolved oxygen the TPO value can be calculated via Anton Paar's free software AP-SoftPrint or by connecting to a DMA Generation M system.
CboxQC guarantees a simple measurement procedure. Just press 'Start' and sample is transferred to the measuring chamber without any loss of CO2 and O2 using the connected Anton Paar piercing and filling device. This means reliable results without any changes in CO2 and O2 contents.
To make life easier, the user interface of CboxQC is clearly arranged and the menu ensures intuitive navigation. Pre-programmed methods and measuring units, automatic service reminders, numerous wizard features and periodical checks help simplify everyday work. An optional RFID interface allows convenient change of methods and sample IDs automatically, ensuring full traceability, and a Bluetooth interface provides fast and simple documentation.
Whether directly at the production line or in the laboratory, the CboxQC models are quick and precise, delivering results which are not influenced by operator handling or other dissolved gases.
For further details and on-site demo, please e-mail us at info.gb@anton-paar.com