Supplier Associate Case Study: Fileder offers rough filtration solution for kegged beer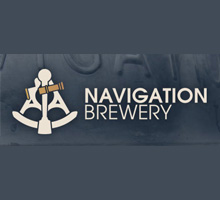 Fileder Filter Systems, one of the UK's leading filtration and water treatment supplier, has provided Navigation Brewery with a solution that has assisted their process of filtering their keg beer.
Navigation Brewery, based in Nottingham, produce a wide range of cask ales and craft keg beers. The brewery opened in 2012 and now has a capacity to brew 180 brewer's barrels a week, or in drinkers terms, that is 52,000 pints a week and almost 3 million per year. They are one of a handful of craft breweries with the capacity and expertise to brew, filter & keg their craft range on site.
Dom Flynn, the Head Brewer, sought the help of Fileder Filter Systems. Their main difficulty was the hassle of the slow process of changing the plate and frame filters in their existing set up and the amount of batch waste generated.
Fileder visited the site to see the set up and determined bag filtration would help improve this process. After a successful small-scale trial, Fileder supplied the SPECTRUM Size 4 stainless steel bag housing together with a SPECTRUM Economic 1 micron and Premier 5 micron bag. This system is installed on the final filtration kegging line and, depending on the beer being produced, utilises either the 1 or 5 micron bag to remove dry hops, flavour additives and sediment, whilst leaving the crucial yeast and bacteria in place. Dom is pleased with the results and the amount of time saved filtering the beers.
Dom said, "The SPECTRUM bag filter has increased our keg filling speeds, reduced batch wastage and minimised the labour required at the end of the brew. The only test data is a lot of empty kegs, happy drinkers and pub landlords, not to mention happy brewers".
Established for over 3 decades, Fileder Filter Systems is the largest process filtration and water treatment supplier in the UK. A wide range of filtration and water treatment products are available to order for next day delivery, including carbon blocks, pleated and depth cartridges, housings and RO systems.
For further information about Fileder you can visit their website www.fileder.co.uk or call 01622 691886.