The Royal Barn Celebrates Six Months of 'Putting the Ale in Kirkby Lonsdale'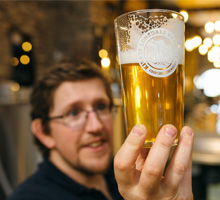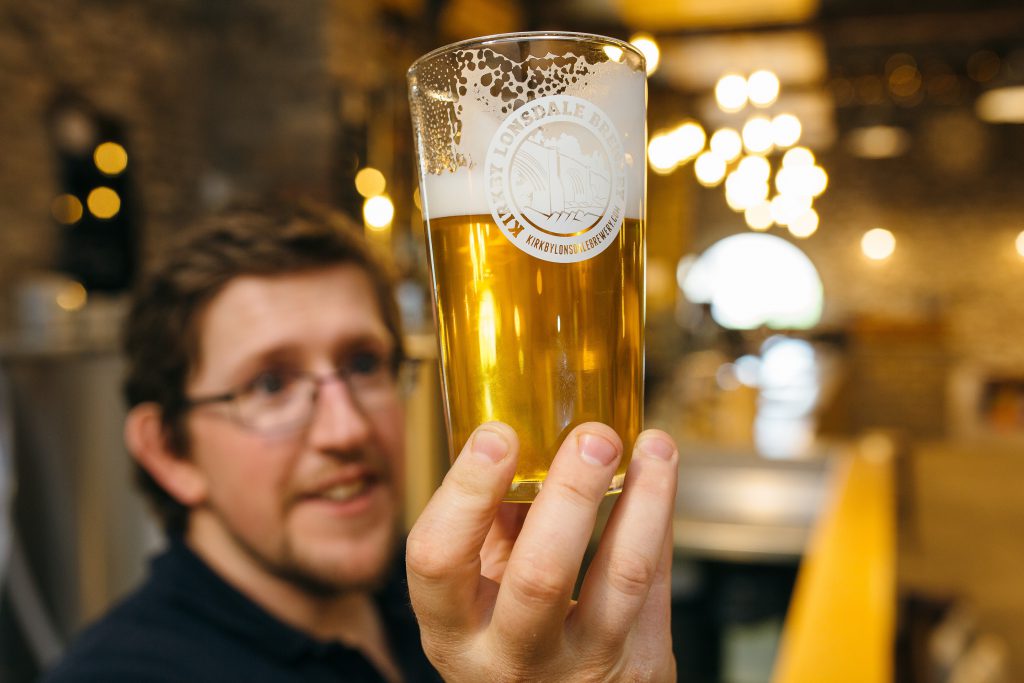 The Royal Barn in Kirkby Lonsdale, owned by SIBA brewer Kirkby Lonsdale Brewery, are getting ready to raise a toast to the six month anniversary of the popular venue.
Stuart Taylor and James Law opened the doors to The Royal Barn in December after a three year wait for the venue to be transformed from a former auction mart to the on-site micro-brewery, bar and event space.
James said: "Our first weekend coincided with the Christmas markets so it was a lot busier than we had initially anticipated. Of course there were a lot of visitors from out of town who had come along to enjoy the markets, but there was also a lot of interest from locals too. The project had taken a long time, so there was plenty of local chatter and nobody was sure what to expect. It was three years from start to finish, so there was a lengthy build-up."
Stuart said: "It was great watching everyone's reactions. Tourists said they didn't expect to see a venue like it in a small town. It was amazing to see everyone's faces when they walked in, most had their mouths open and just said 'wow'. I think they expected something a bit more traditional."
The design, interiors and biking-themed accessories in The Royal Barn was the collective vision of Stuart, James, and other trusted friends, family and associates.
Stuart said: "We had to try not to get carried away, as we were all bouncing ideas off each other. The cycling theme is something we all got on board with, as biking is a shared hobby. We were given a lot of the pieces for free, including one which nearly ended up on a bonfire before we saved it!"
One show-stopping feature is the big Kirkby Lonsdale sign on the main wall in the venue. Although little is known about its origins, the sign is an original and dates back to pre-WW1.
Stuart added: "We took inspiration from other places and themes we liked and brought it altogether for this industrial, rustic look and feel. We thought it would be too easy to just put pictures of Kirkby Lonsdale on the walls, we wanted to do something a bit different."
The Royal Barn has now welcomed guests from near and afar for the last six months. James said: "The weekends are busy, Friday nights are especially popular and Saturday is consistent throughout the day. We're happy people have told us they think it's quite a trendy place and wouldn't be out of place in a big city like Manchester."
A unique feature of the venue is that they can brew on-site, where there are six barrels. There are also five barrels in the nearby Kirkby Lonsdale Brewery.
Stuart said: "We've seen a huge surge in the craft beer market and a big rise in the number of micro-breweries over the last eight years. Keg has especially grown in popularity, particularly in cities, but it'll go full circle again – like anything, it changes and evolves. Light and hoppy ales tend to be the main sellers, but it is quite seasonal – stout is definitely more popular in autumn and winter."
James added: "It's good being able to brew here as it's a real talking point and people will often come up to you and ask questions about it."
Stuart and James have experimented with 32 different beer styles over the years. Those nostalgically named after focal points in Kirkby Lonsdale – Ruskins, Monumental, Jubilee and Radical – were the first four, and Jubilee won bronze in the beer awards last year.
"Monumental is our most popular, we sell out of that every week," said James. "It's the type of beer style that it is – it's one of those that everyone seems to like. We also recently brewed our own lager, which will be stocked regularly very soon."
Stuart added: "We're looking at potentially running brewery tours and tasting evenings in the future for people who want to learn more about what we do and explore different beers. We've experimented with one tasting evening which was really popular and had great reviews."
Looking to the future, Stuart and James are also planning to continue to run their popular live music nights, as well as other event evenings. The space is also available to hire for private events, such as wedding receptions, christenings and corporate parties.
Stuart said: "We're really happy after a long wait that it's now up-and-running. We've had a great reaction and it's all running smoothly thanks to our great team. We have 12 staff members and will employ more as and when. All our employees are from Kirkby or the surrounding areas and we've known most of them for years, so it's nice to have that trust and personal connection. We need to concentrate on the brewing side now, which is really busy. We want the barn itself to be a good and relaxing atmosphere."
James added: "We'd like to thank our customers and the locals for all their support. We hope The Royal Barn will help bring people to the town which will be good for Kirkby. We'd also like to say a big thanks to our local suppliers and the workmen and tradesmen who helped to bring the venue together."