Bank Top Brewery 'Pavillion Pale' named best beer in the North West Independent Beer Awards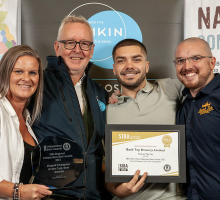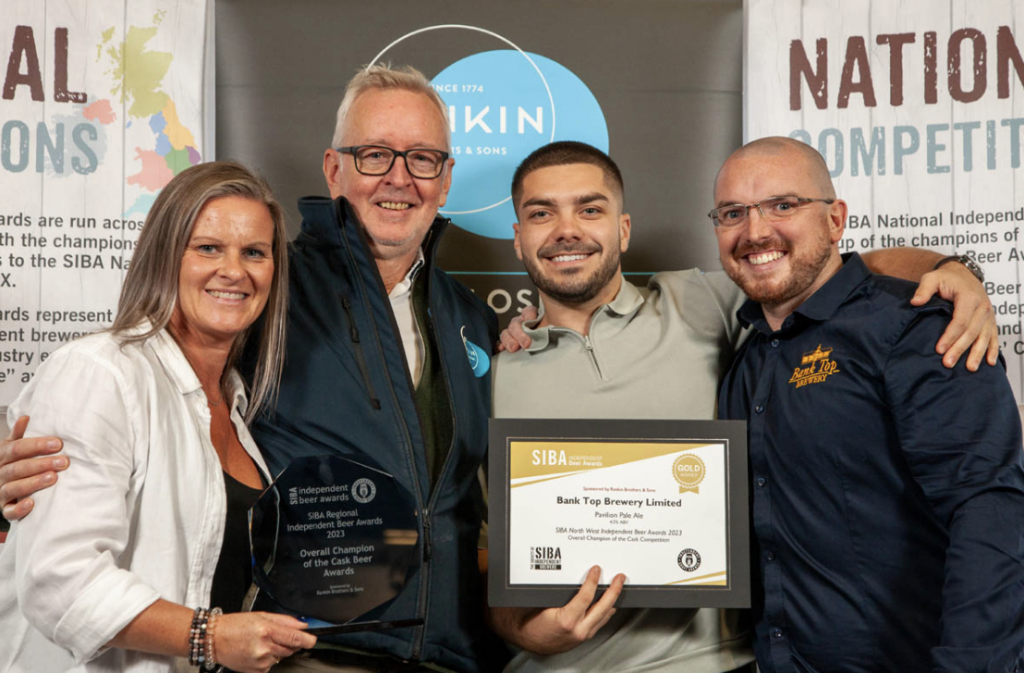 Bank Top Brewery have taken home the Overall Champion Cask Beer Award at the Society of Independent Brewers (SIBA) North West Independent Beer Awards 2023, which took place at the Bolton Beer Festival.
Their Overall Gold-winning beer 'Pavillion Pale Ale' wowed judges in the final judging, where all of the beer style category winners fight it out for the overall top spot, with a 'big fruity flavour, peppery hoppiness and a dry, bitter yet fruity finish'.
Brewery owner Dave Sweeney gave thanks to the hard-working Bank Top team,
"Pavillion has been around a long time and is a backbone of our recipe book, the team work incredibly hard to keep it tasting so good. It has picked up a few awards over the years, buut to win this award, judged by brewing peers and real experts means a lot. Highly delighted, great team effort and looking across this competition where we've got such a depth of quality brewers it means a great deal to be named overall champion."
The awards took place ahead of the Bolton Beer Festival at the Toughsheet Bolton Stadium, which continues today and over the weekend. The SIBA Independent Beer Awards are run by and for brewers and are judged by fellow brewers from elsewhere in the UK, as well other representatives from the industry and expert beer judges – making these the much coveted 'brewers' choice' awards in the North West.
The Society of Independent Brewers (SIBA) represents independent craft brewers across the UK, and all the winners of the North West Independent Beer Awards will now go on to the National Finals at the BeerX UK event in Liverpool, March 2024. Hosting the awards on behalf of SIBA was Neil Walker, Head of Comms & Marketing, "This was perhaps the most star-studded North West Awards ever, with more brewers achieving medals than ever before and some truly superb beers across a huge range of styles. Massive congratulations to all of the winners and in particular Dave and Bank Top who should be very proud of getting that Overall Gold in what was a truly hard-fought competition."
Bolton Beer Festival continues today and over the weekend, where all of the award-winning beers will be on sale.
Full winners list: Click here
Judging & award winners images: Click here