Kirkby Lonsdale Brewery takes the reins at Kircabi Roasters Coffee Shop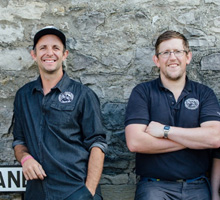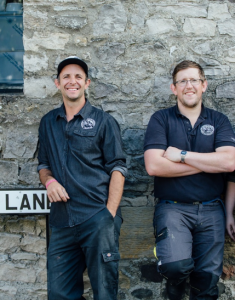 Kirkby Lonsdale brewery has taken over a popular independent coffee shop and relocated it within its own premises.
Kircabi Roasters, in Kirkby Lonsdale, is now based at Kirkby Lonsdale Brewery's venue, The Royal Barn.
Anthony Gatrell, owner of Kircabi Roasters, made the difficult decision to hand over the reins to owners of The Royal Barn and Kirkby Lonsdale Brewery, Stuart Taylor and James Law.
Anthony said: "It's mixed emotions for me as juggling the business with a full-time job and a young family hasn't been easy. However, I'm very proud of the Kircabi brand and I didn't want it to be the end of the road for the business. Kircabi will be a perfect fit for Kirkby Lonsdale Brewery. The Royal Barn is in a great location and is a complementary offering to their selection of craft beer."
The coffee will be roasted on-site at The Royal Barn and Kircabi Roasters' gas-fired roaster will be located on the mezzanine overlooking the bar. The Royal Barn's new offering will be marked with the special introduction of Kircabi Pale Ale (KPA) for the Taste Cumbria Food Festival next month.
Stuart Taylor, co-owner of The Royal Barn and Kirkby Lonsdale Brewery, said: "We're thrilled to be incorporating the Kircabi Roasters brand with Kirkby Lonsdale Brewery. We know the coffee is incredibly popular in and around the town and Anthony has done a fantastic job of introducing his quality coffee to Kirkby Lonsdale."
Co-owner James Law added: "This new offering complements our passion for craft beer and I'm sure will be popular with our daytime customers, as well as in the evening. Our ethos is centred upon quality, consistency and passion in everything we do, and we'll certainly be continuing Kircabi Roasters' same high standards for coffee."