SIBA comments on DEFRA consultations on waste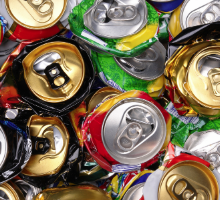 Commenting on the consultations published today by DEFRA on tackling Britain's waste, SIBA's Head of Public Affairs and Communications James Calder said:
"Britain's small independent brewers want to see the amount of recycled and re-used material go up, litter go down and the costs of new cans and bottles to drop through increased use of better-quality recycled materials. But new reforms to producer packaging responsibility and a deposit return scheme for cans and bottles will hit small brewers much, much harder and in a grossly disproportionate way compared to global producers. We'd like to see a de-minimis threshold introduced, taking the smallest and most burdened producers, like independent brewers, out of scope."
James went on to say:
"Small brewers in a highly competitive marketplace working on tight margins will find it very difficult to absorb costs like these. To protect jobs and investment in our exciting sector we're working closely with DEFRA to ensure that the financial impact on small brewers is mitigated, whilst working responsibly to ensure that we protect our natural capital. When the vast majority of craft beer is consumed in a licensed premise or in the home (and not on-the-go) existing closed loop recycling for commercial venues and kerbside collections for homes do a great job of collecting empty craft beer cans and bottles already."
Notes to editors:
SIBA, the Society of Independent Brewers represents the UK's small independent brewers.
In 2018, SIBA's 830 brewing members produced 2.87m hl of beer, or around 506m pints.
In 2018 an estimated 18.7% of our members beer was packaged in glass bottles and around 4.1% into aluminium cans. This equates to around 150 million glass bottles and around 35 million aluminium cans placed onto the market by SIBA members in total each year.
In total the UK goes through around 14 billion glass bottles and aluminium cans each year, so small brewers contribute only a tiny proportion of this waste.
The majority of the UK's independent beer is still placed on the market in kegs or casks used by pubs, bars and taprooms.