"UK Brewing's Best" Shortlisted in SIBA Business Awards 2017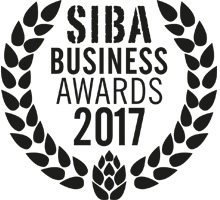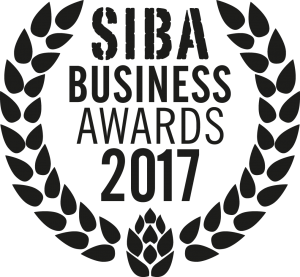 The Society of Independent Brewers (SIBA) has today revealed the shortlist for their much coveted SIBA Business & Industry Awards 2017, with breweries and businesses across the UK named as finalists.
With a 20% increase in entries compared to last year, SIBA report the Business Awards 2017 to be their biggest ever, with hundreds of entries being whittled down to an esteemed shortlist – with the overall winners announced at SIBA's flagship BeerX event in Sheffield on the 16th March.
"The judges had an extremely difficult task this year as the quality and quantity of entries was very high as the UK independent brewing industry continues to mature and more businesses seek to set themselves apart from the pack. This shortlist represents the very best in British brewing and I'd like to personally congratulate all those who have made the cut in 2017, and wish them luck come the announcement of winners at BeerX." Mike Benner, SIBA Managing Director
The SIBA Business & Industry Awards were created to congratulate excellence in the brewing industry across a variety of categories, from pump clip, can and bottle design, to efforts taken by brewers to make their business more successful, innovative or eco-friendly. As well as raising the profile of winners, SIBA say the awards are a way of "highlighting the innovation of brewers and businesses throughout the independent craft brewing industry, in areas that might otherwise not get the attention they deserve".
The independent craft beer categories, which were added in 2016, extended the scope of the awards to highlight the amazing work being done by pubs, bars, restaurants, retailers and other businesses to promote independent craft beer across the UK. Something which SIBA say has grown massively in recent years,
"When you look at the amount of fantastic independent craft beer bars that have opened over the last twelve months, or the restaurants who are making beer central to what they do, it is clear to see how far the UK has come. These categories will continue to get stronger and stronger in coming years as more people begin to seek out quality, independent craft beer in a variety of places – from bars and restaurants, to hotels, coffee shops and tap rooms." Mike Added.
The winners of the SIBA Business & Industry Awards are chosen by a panel of expert judges following a detailed period of consultation, with winners announced on Thursday the 16th March at 7pm, during the BeerAlive! independent craft beer showcase taking place at BeerX.
For more information visit www.beerx.org/beeralive
Full Awards Shortlist
Marketing Implementation
Fyne Ales, Argyll
Moorhouse's, Lancashire
Purity Brewing Co, Warwickshire
Green Business
Bluestone Brewing Co, Pembrokeshire
Purity Brewing Co, Warwickshire
West Berkshire Brewery, Berkshire
Swan Brewery, Herefordshire
Business Innovation
Fourpure, London
Purity Brewing Co, Warwickshire
The London Beer Factory, London
Commercial Achievement
Fourpure, London
Purity Brewing Co, Warwickshire
Tiny Rebel, Newport
Best Individual Design
"Tempus Project – Applelation" – Beavertown, London
"Tempus Project Imperial Smog Almighty" – Beavertown, London
"West Coast Red – Blencathra" – Hesket Newmarket Brewery, Cumbria
"Tonkoko" – Brew York, North Yorkshire
"Blood Wolf" – Derby Brewing Co, Derbyshire
"Shapeshifter" – Fourpure, London
"Wild Craft" – Loch Lomond, West Dunbartonshire
"Pitchfork" – RCH Brewery, Weston-super-Mare
Best Concept Design
"360 Degrees Brand" – 360 Degrees Brewing, Sussex
"Tempus Project / Jekyll & Hyde" – Beavertown, London
"Brew York Brand" – Brew York, North Yorkshire
"CRAFTED Range" – Derby Brewing Co, Derbyshire
"Loch Lomond Brand" – Loch Lomond, West Dunbartonshire
"Schoolhouse Brewery Brand" – Schoolhouse Brewery Ltd, County Durham
"Wildside Brewing Brand" Brightside Brewing Co, Greater Manchester
Supplier Associate of the Year
Advanced Packaging Materials
Byworth Boilers
Crookham Travel
Complete Bottling
Saxon Packaging
UK's Best Independent Craft Beer Retailer – Multiple
Borough Wines, 8 stores in London
Waitrose, 350 stores Nationwide
We Brought Beer, 3 stores in London
UK's Best Independent Craft Beer Retailer – Single
Beer Ritz, Leeds
Favourite Beer, Cheltenham
Hop Burns & Black, Peckham
Hop Hideout, Sheffield
The House of Trembling Madness, York
UK's Best Independent Craft Beer Bar or Pub – City
The Pelican Inn, Gloucester, Gloucestershire
North Bar, Leeds, West Yorkshire
Sheffield Tap, Sheffield, South Yorkshire
Tapped Leeds, Leeds, West Yorkshire
York Tap, York, North Yorkshire
UK's Best Independent Craft Beer Bar or Pub – Rural
Arvon Ale House, Llandrindod Wells, Powys
The Old Workshop, Teignmouth, Devon
The Salutation Inn, Ham, Gloucestershire
UK's Best Independent Craft Beer Restaurant
Booma, Brixton, London
Friends of Ham, Leeds, West Yorkshire
Headrow House, Leeds, West Yorkshire
Pavement Vaults, York, North Yorkshire
Purecraft, Birmingham, West Midlands
Zerodegrees, Blackheath, London
Best Independent Craft Beer Promotion – On-trade
Beer Day Britain
Sheffield Beer Week
There's a Beer For That
Best Independent Craft Beer Promotion – Off-trade
Beer Day Britain
There's a Beer for That
COPY ENDS
For more information please contact neil.walker@siba.co.uk or call 07493883273
Notes to Editors:
The full awards category criteria can be viewed here: http://businessawards.barsbank.com/categories/