SIBA respond to the PM's statement on new Covid restrictions: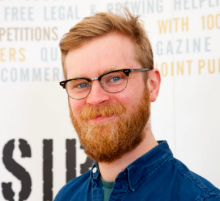 "Today's announcement is a sucker punch for the independent brewing industry. The tougher restrictions being imposed on pubs at tier 2 and tier 3 mean that trade will be a trickle of what businesses need to survive the critical Christmas period. Wet led pubs, by definition cannot offer a substantial meal.
Yet again, we are not provided with the evidence to justify why tougher restrictions for hospitality are needed when we know hospitality is covid secure. What evidence justifies a tightening on us, when retail is loosened? Why is tier 3 an equivalent to national lockdown for us, but not for others? What evidence justifies this when we know pubs are safe and the UK's citizens want to socialise safely?
Small breweries have lost the vast majority of their sales with the closure of pubs and now they have little hope for the Christmas period. Throughout the initial tier lockdown and national lockdown 2 we were seeing increasing numbers of breweries close for good. Without immediate Government support including Business Rates holidays, direct grants and compensation for spoilt beer, many more will follow. The Prime Minister should follow the example of Northern Ireland that has extended business rates holidays to manufacturing and provide direct financial support to wet-led pubs."
James Calder, Chief Executive of the Society of Independent Brewers (SIBA)