SIBA responds to latest Covid announcements in Scotland and Wales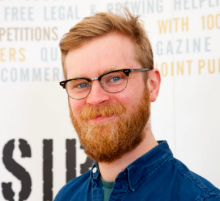 Responding to the statements by the First Minister in Wales on changes to the Covid-19 regulations, SIBA Chief Executive James Calder said:
"The announcement that Wales will move fully into alert level one on Saturday and hopefully further next month will be some relief to frustrated pubs and brewers who have been amongst the hardest hit throughout the pandemic. However, any delays are likely to curtail their ability to trade profitably from the vital summer trade and to start on the long road to recovery."
Responding to the First Minister's statement that Scotland will move to Level 0 from 19 July, SIBA Chief Executive James Calder said:
"While the easing of some of the hospitality restrictions in Scotland are welcome and should help struggling businesses, it's frustrating to find the goal posts moved once again at the last minute. Suddenly we find that there's another level beyond zero without clarity when these restrictions may be finally removed.
"Small brewers and the community pubs they serve have gone to huge lengths to meet the restrictions and struggled to trade profitably through this crisis. They need time to repair their businesses and begin to recover and cannot begin to do so until these last remaining restrictions are removed."