Society of Independent Brewers (SIBA) respond to announcement of plan's for Deposit Return Scheme for drinks containers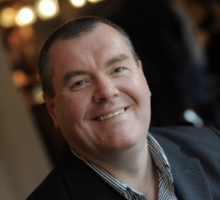 "We support the intent of this legislation and have worked tirelessly with Government and other trade bodies over recent years to propose an efficient solution across the UK. However this solution adds unnecessary complexity and cost to many small independent brewers as we emerge from the devastation of Covid and its aftermath. 
"Small breweries lead the way in sustainability, want to do more to tackle their impact on the environment, and would have supported a Deposit Return Scheme which had the same scope, and was introduced at the same time, across the UK. Sadly agreement could not be reached amongst the four nations and now we will have a piecemeal system with different containers and requirements in different parts of the UK, causing significant barriers to trade. The decision to include glass in Wales and not in England and NI will have significant repercussions for small breweries operating across the border.
"During the passage of the legislation the Government Minister promised that they wanted to protect the smallest drinks producers from the cost burden associated with the introduction of a deposit return scheme, but small independent breweries now face a significant financial hit which will sadly reduce consumer choice and increase prices. The experience in Scotland has shown that small producers need at least 18 to 24 months to prepare for the scheme once all the costs, including the producer fee, are known and systems are in place, which only eight months before it goes live in Scotland are still not known. Undoubtedly the Government's short timeframe will create further costs for small producers." Andy Slee, SIBA Chief Executive