Indie Beer Scotland 2022: Brand new independent craft beer festival launches next month in Edinburgh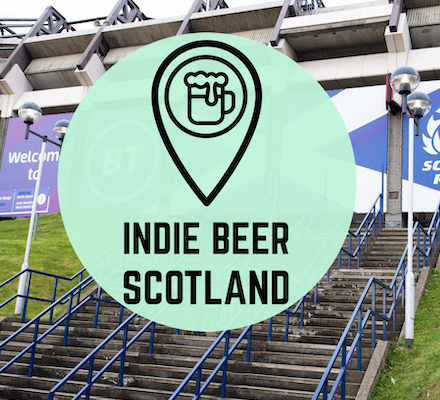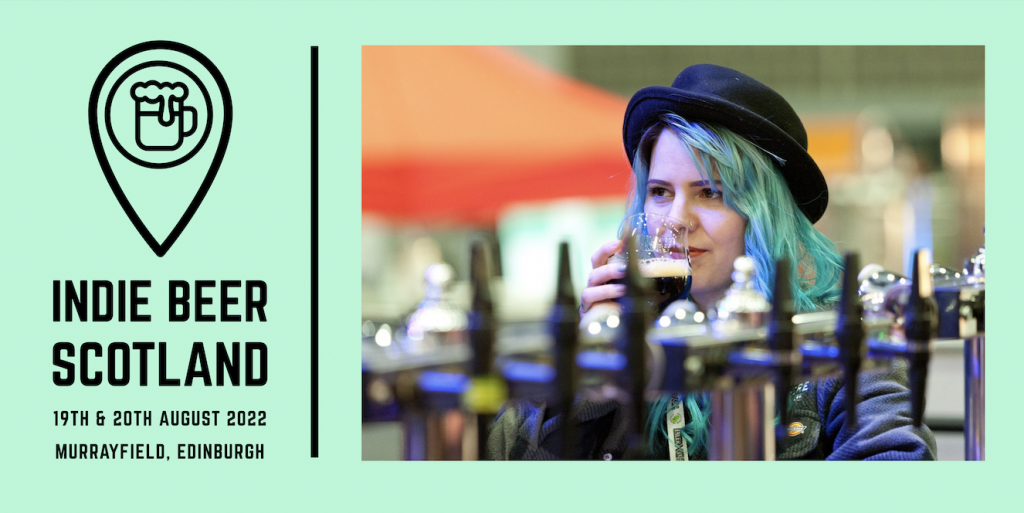 A brand-new craft beer festival is set to take place at Murrayfield Stadium, Edinburgh, in August, featuring over a hundred different fresh cask beers, independent craft keg from some of Scotland's best craft breweries, plus cider & spirits from independent Scottish producers.
Indie Beer Scotland is organised by Scottish brewers from the not-for-profit trade association the Society of Independent Brewers, who also organise the BeerX UK trade event and Love Beer London craft beer festival. Festival organiser Fiona MacEachern, from Loch Lomond Brewery, says the event is a must-attend for Scottish beer-lovers, "It's a really unique festival because we are bringing together some of the best Scottish independent craft breweries all in one place, with no big brands or mass-produced products available anywhere throughout the event. There will be brewers and beer-lovers volunteering behind the bars and we're really proud of the list of breweries involved – you won't find a better range of Scottish beer anywhere in the UK."
The event also aims to offer great value for money, with advanced tickets just £5. "We're really proud of the fact the event offers great value, with entry just £5 and beer prices from just £4 a pint, we want to be an event that is open and welcoming to everybody and keeping the ticket price low is a key part of that." Fiona added.
Indie Beer Scotland takes place at the BT Murrayfield Stadium in Edinburgh and will feature cask and keg beers, in a huge variety of styles including everything from hoppy IPA and Pale Ales, to great-tasting lagers, stouts and fruit-beers.
"We've worked hard on the beer list and there really is going to be something for everybody, from traditional cask beers in a wide variety of styles, to modern IPAs and small-batch lagers from independent producers, whether you're a casual beer drinker or certified beer expert there'll be something interesting for you to discover." Fiona MacEachern, Festival Organiser.
Indie Beer Scotland runs from Friday the 19th until Saturday 20th August, 2022.
Tickets via: https://siba.thundertix.com
Brewery List:
Alechemy // Ardgour Ales // Arran // Aye Been // Beath // Bellfield // Born // Braemar // Broughton // Cairngorm // Campervan // Cross Borders // Dargavel // Ferry // Five Kingdoms // Fyne Ales // Glen Spean // Harviestoun // Hybrid // Innis & Gunn // Kelburn // Loch Lomond // Moonwake // MoR Beers // Newt Brew // Orkney // Simple Things Fermentation // Spey Valley // Stewart // Sulwath // Swannay // Vault City // Williams Bros // Windswept
Even more breweries still TBC, plus independent cider, spirits and a great range of food options.
Beer prices:
All beer (cask + keg) will be; £4 pint / £2 half-pint up to 5.5%; £5 pint / £2.50 half-pint 5.6% or above, or £3 half-pint 8% or above.
Session Timings:
Each session is a total of 5 hours. Friday Evening 17.00 – 22.00, Saturday Afternoon 11.30 – 16.30, Saturday Evening 17.00 – 22.00. Please ensure you purchase the correct ticket for the session you wish to attend.
Festival Sponsors: Brewing Services Ltd, Crisp Malt, Charles Faram, and Bulk Storage & Process Ltd.