SIBA respond to news of increased restrictions in London and other regions across the UK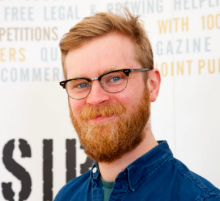 "These latest Covid restrictions come as a huge worry to pubs and breweries who are fighting right now to save their businesses and find a way out of the other side of the pandemic. In areas affected by lockdown we are likely to see many more small breweries closing for good, unless the Government take the simple and necessary steps to expand the support offered to hospitality businesses to small breweries too.
Small independent brewers have not received direct support as the rest of the hospitality sector did — such as the Business Rates holiday or inclusion in the expanded Job Support Scheme – despite beer being an integral part of every pub in the country and making up 80% of sales for small brewers.
During the National lockdown 5 million pints of beer from independent brewers were poured away, with brewers footing the bill and being left thousands of pounds out of pocket. If pubs are forced to close then it is essential that brewers are properly supported, or there may not be any beer on the bar when the pub doors do reopen."
James Calder, Chief Executive, Society of Independent Brewers