Scottish brewers petition for changes to Deposit Return Scheme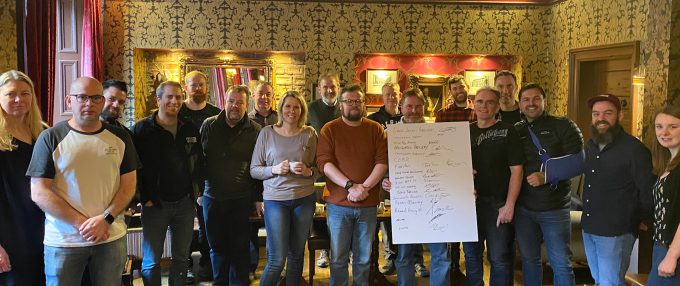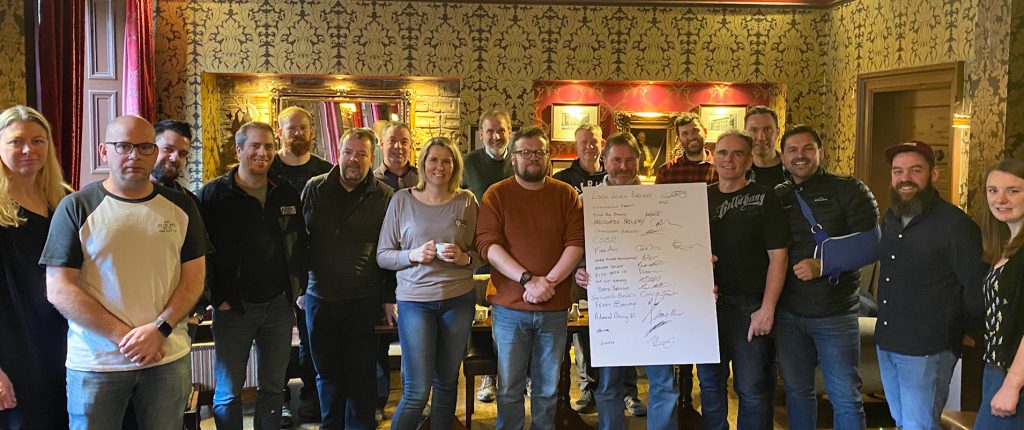 Small independent brewers in Scotland have called on the Scottish Government to make changes to the proposed Deposit Return Scheme (DRS), expected to be introduced next year.
Meeting in Edinburgh on Thursday (16 January 2020) to discuss the issue, small brewers from across Scotland signed a petition urging the Scottish Cabinet Secretary Roseanna Cunningham to take account of small producers in the scheme.
Many small brewers produce few cans and bottles compared to global beer companies but face hugely damaging charges under the DRS scheme which includes administration fees, producer fees as well as potential labelling changes.
"Brewers care about the environment but as it stands DRS could introduce unsustainable costs, hit consumer choice and creates uncertainty for small brewers" said Dave Lannigan from Ride Brew Co.  "We need a scheme that works for all in Scotland."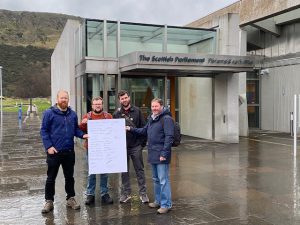 Scottish Brewers are asking the Scottish Government to introduce proportional fees for small producers with de-minimis thresholds as well as safeguards so that the Scheme Administrator is not dominated by global producers. They would also like to see a fair implementation period so there's one Scheme for the whole of the UK.
Their petition follows an open letter small brewers sent to the Scottish Government last month which has so far remained unanswered. They requested a meeting with the Roseanna Cunningham to discuss their concerns.
Barry Watts, Head of Public Affairs at the Society of Independent Brewers said:
"Small independent brewers are constantly searching for ways to improve their impact on the environment and want to work with the Scottish Government to make DRS a success. But as it's currently designed it will threaten the future of their businesses and reduce the choice of beer in Scotland.
"There are clear ways that the Scottish Government can change it so it can work and we'd urge the Cabinet Secretary to meet with our members before it is too late."