VOG and Geipel Brewery take Overall Champion Golds in cask and bottle at SIBA Wales & West Independent Beer Awards 2023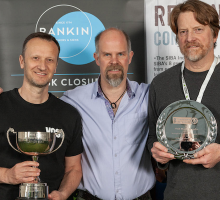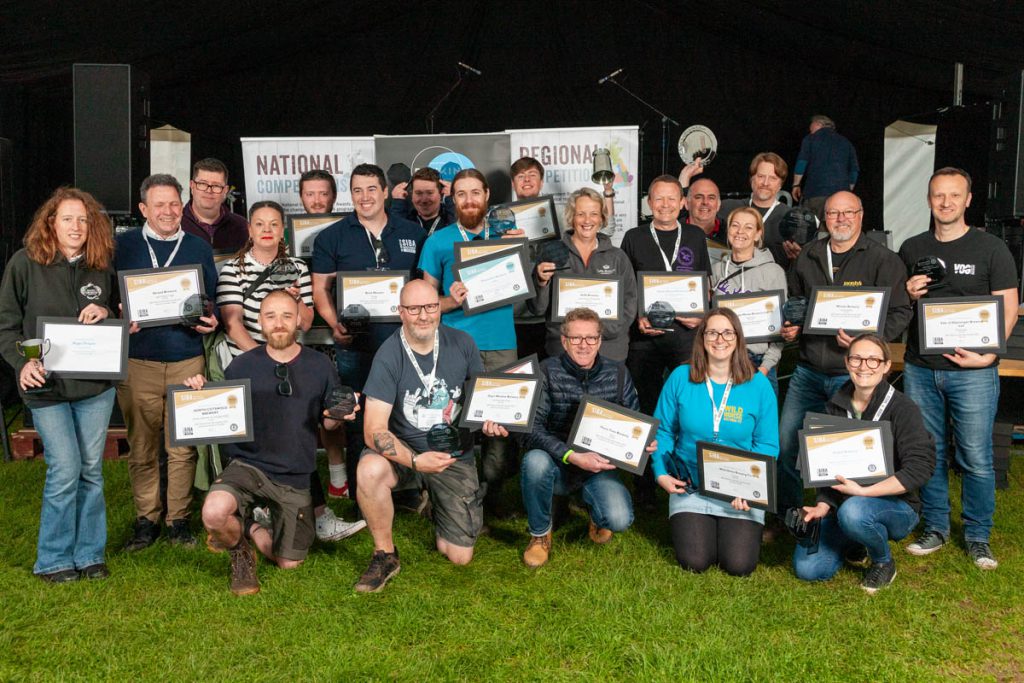 The Vale of Glamorgan Brewery (VOG), and Geipel, based in Pant Glas, Gellioedd have taken home the two top awards in Wales & West biggest beer competition – the SIBA Wales & West Independent Beer Awards 2023. 
Vale of Glamorgan was named the best of the best in the cask beer competition, taking the Overall Champion Gold Award, with Geipel doing the same in the seperate Bottle & Can competition – making them officially the best independent craft beers in Wales & the West of England.
The awards are run by the Society of Independent Brewers prior to the opening of the popular SIBA Ludlow Beer Festival at Ludlow Castle and judge the best independent craft beers across a variety of style categories before overall 'Gold Champions' are selected in the seperate 'Cask' and 'Bottle & Can' competitions.
Vale of Glamorgan's hefty 8.4% Russian Imperial Stout was specially brewed for the competition and proved a huge hit with judges in the Cask Imperial & Strong Beer category, before going on to win the overall Champion of the Cask Award against all of the other beer style category winners.
Collecting the award for Overall Cask Champion was Craig Edmunds, owner of Vale of Glamorgan Brewery, who admitted they took a risk ebntering such a new beer "It's been a bit of an experiment to be honest, we knew we wanted to do an imperial stout and we targetted this competition as we really wanted to step-up our game up this year. It means the World to us to win this award. We bought the brewery in 2021 and built the new brewery this January—it is a brand with an incredibly pedigree, and we thought we could raise the level even further, and for us this win means we're headed in the right direction."
Geipel's 'Bock'—a traditional German-style 6.5% dark lager, with complex flavours and a bittersweet finish— was named the top beer in the Bottle & Can beer competition – beating the a variety of other category winners including IPA, Pale Ale, Speciality and Sour Beers. Erik Geupel, Brewer at Geipel Brewery, was on hand to collect the prestigious award;
"It's a strong dark lager and when people first have it they're often surpised, because it doesnt taste like what you'd expect from a lager – but it's got so much flavour and depth that it really surprisesd and impresses people. We've been brewing it for ten years now and coming to the SIBA Wales & West for ten years, and to win the top prize in any of the categories is really something, but to win the overall Champion is just amazing."
SIBA's National Competitions Committee Chair Anneli Baxter praised the quality of this year's winners,
"The quality and variety of beers being brewed in Wales and West really is incredible, with not only traditional UK styles well-represented but also a huge range of European and American styles too—our best cask being a British style 'Russian Imperial Stout' and best bottle being a German-style Bock shows this off perfectly and I want to congratulate Vale of Glamorgan and Geipel, and of course all of our other winners, for taking home the medals in what were an awards."
The SIBA Wales & West Independent Beer Awards judge a huge range of beers across a number of styles before the winners from each category go forward to an 'Overall Champions' final. All of the category winners will now go forwards to the National Finals at BeerX in Liverpool early next year, to battle it out against winning beers from across the UK.
FULL WINNERS LIST: CLICK HERE
AWARDS JUDGING & PRESENTATION IMAGES: CLICK HERE