SIBA calls for supermarket biz rate relief to be given to pubs and brewers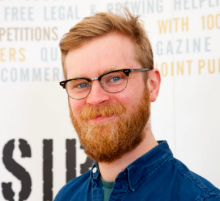 Today, the Society of Independent Brewers (SIBA) is calling upon the Government to redistribute the £585m in business rate relief returned by Tesco's to 40,000 pubs and 2,000 breweries that have suffered hardest during the crisis.
This fund could provide each pub and each brewery in the country with up to £14,000 each, helping them offset the harm tier 2 and tier 3 restrictions will do during the Christmas period and making up for the derisory £1000 offered to wet led pubs this week.
In total, the UK's big supermarkets have received £1.9bn in business rates relief and grants, but have simultaneously paid shareholders dividends of near equal amounts.
James Calder, SIBA's Chief Executive said:
"Supermarkets have thrived during this crisis, but the UK's pubs and brewers, which are core to their communities have been left behind. Other supermarkets should follow the good example set by Tesco's, return the relief they didn't need and Government should use the money wisely to give us a chance to see in the New Year."
"Small breweries have not had access to Business Rates holidays or substantial grants, their sales are at rock-bottom and they are running on empty. Only recently has Northern Ireland announced plans to extend Business Rates holidays to small breweries, and the Treasury should follow their lead with that, and more realistic grants."