Independent Brewers respond to announcement of Energy Price Guarantee detail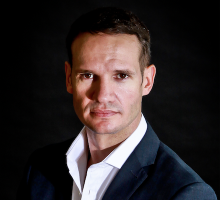 In response to today's announcement by the Government of the details of the Energy Price Guarantee, Roy Allkin Chairman of the Society of Independent Brewers (SIBA) said:
"The announcement of the details of the Energy Price Guarantee is a welcome first step this week and small independent brewers will be looking towards Friday's fiscal event for further certainty on the major issues facing the sector.
Many independent brewers have been hit hard by the recent spikes in energy prices and today's bold step will give them six months of headroom. However given the uncertainty in the energy markets, there is a danger that a cliff edge will be created next year and serious questions remain about the criteria being used to identify the most vulnerable businesses that will be eliglble for further support.
We hope that the Chancellor will go further on Friday and look at ways to help create resilience in the industry through small business grants to move to green technology as well as certainty on their ambitious plans for the alcohol duty system including the new draught duty rate."
For further information on the Government plans visit https://www.gov.uk/government/news/government-outlines-plans-to-help-cut-energy-bills-for-businesses