SIBA respond to Northern Ireland Executive announcement on reform of liquor licensing laws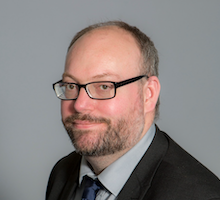 Responding to the announcement by the Northern Ireland Executive today of their proposals to reform liquor licensing laws, SIBA Head of Policy and Public Affairs Barry Watts said:
"Small independent brewers in Northern Ireland want the freedom to sell their local beers directly to the public, to open taprooms and sell online. Sadly today's proposals fall far short of what small breweries need and mean they can't meet the customer demand for a greater variety of locally produced beer.
"We understand that the new category of licence proposed will limit breweries to providing a sample after a tour and will not permit taprooms which have become common place in England, Wales and Scotland. A tour only licence severely restricts what breweries can offer and has not been a success when it was recently introduced in the Republic of Ireland.
"When the industry is struggling to cope with the impacts of Covid-19, Northern Ireland breweries should be allowed the same opportunities as other small brewers in the UK."