SIBA responds to calls from the Small Brewers' Duty Reform Coalition for a review of Small Breweries' Relief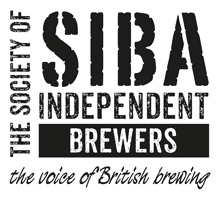 Ensuring Access to Market for small brewers is a key factor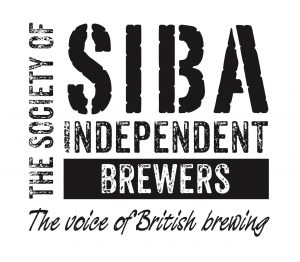 SIBA, the Society of Independent Brewers, which represents 830 independent brewers, the majority of which are beneficiaries of Small Breweries' Relief (SBR), has voiced concerns about calls from the newly formed Small Brewers' Duty Reform Coalition for a review of SBR and called for any review to fully consider access to market for small brewers alongside other objectives.
Mike Benner, SIBA Managing Director said, "In today's extremely competitive beer market ensuring access to market for Britain's small brewers is absolutely central to the future of the industry. We welcome the spirit of cooperation voiced by the Coalition and we wish to engage constructively with all stakeholders to discuss if the current scheme could be improved, but we are not in favour of a Government-led review which would bring unnecessary uncertainty to small brewers."
"In order to consider if an independent review is the best way forward it is important that common objectives and areas of agreement are established and that the principles and factors behind any review are agreed by stakeholders to give a view of what the outcomes might look like. This is particularly important for SIBA as the trade association representing the main beneficiaries of this essential relief on beer duty."
SIBA says it is essential that consideration is given to all factors including access to market for small brewers, a key reason for SBR from the outset, and not just a consideration of the diseconomies of scale small brewers face.
Mr. Benner added, "The consumer-led revolution in interest for genuine craft-brewed and local beers has been the most exciting thing in the British beer market for many years and yet, large parts of the beer market remain directly foreclosed to many small brewers which, with over 1,600 UK brewers, must be addressed. Furthermore, any reduction in the 50% relief for brewers up to 5,000hl would have severe unintended consequences for many brewing businesses who struggle to compete with brewers many times their size and often with their own tied estates."
"Sustainability of the industry and a scheme which promotes growth are clearly important to the future of British beer, but ensuring access to market is central in achieving these objectives. We all want a vibrant, sustainable and diverse beer industry where excellence and investment are rewarded but it is important not to throw the baby out with the bath water, by undermining the very real benefits of SBR."
COPY ENDS
For further information please contact PR & Marketing Manager Neil Walker on neil.walker@siba.co.uk or call 07493883273