Press Statement: SIBA responds to Prime Minister's latest Covid announcement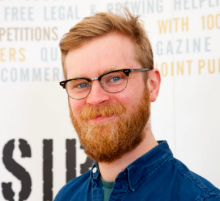 The Society of Independent Brewers (SIBA) have responded to the Prime Minister's announcement that further measures will be implemented from Monday to combat the spread of Covid-19 – by limiting groups to six people and making it mandatory for people to provide their details when visiting pubs to support NHS Test and Trace:
"While it is imperative that we tackle the spread of Covid-19, the hospitality industry is still in a fragile state having taken the first few steps to start to rebuild over the summer, with small independent breweries who rely on pub beer sales some of the hardest hit. Even with pubs, bars and restaurants having been allowed to reopen, like-for-like July sales for small breweries have been down 50% and every week over the summer we have seen at least two small breweries closing for good.
No one wants these small steps to be the last and if further restrictions are introduced, it is imperative that the Government provides the full support these small independent businesses need. For small breweries they need access to the full package of support already given to pubs including the business rate holiday and an extension of furlough. The Government should also scrap its plans to raise the amount of beer duty small breweries will have to pay under its proposed changes to Small Brewers Relief which is threatening businesses and creating additional uncertainty at a very challenging time."
James Calder, SIBA Chief Executive
---
Details of latest measures:
The Prime Minister today announced that;
In England from Monday, people must not meet socially in groups of more than six. This replaces the existing guidance on allowing two households to meet indoors and the 30 people cap.
Hospitality venues can have more than six people overall but no individual group of more than six.
Venues will be legally required to request the contact details of a member of every party and record and retain these for 21 days and provide them to NHS Test and Trace when required.
They will support local authorities to close venues that pose a risk to public health and fines will be levied against hospitality venues that are not Covid-secure. This will be supported by Covid Secure Marshals.
The government will restrict the opening hours of premises, initially in local lockdown areas, with the option of national action in the future.
More information is available here – https://www.gov.uk/government/news/coronavirus-covid-19-what-has-changed-9-september
Local lockdown grants 
Businesses in England that are required to shut because of local interventions will be able to claim up to £1,500 per property every three weeks.
Business with a rateable value less than £51000 will receive £1000 and above £51,000 will receive £1500.  Local authorities will be responsible for distributing the grants and will determine further eligibility criteria and will also have additional discretionary funds.
More information – https://www.gov.uk/government/news/ministers-announce-new-grants-for-businesses-affected-by-local-lockdowns