Broughton Brewery's 'Old Jock' Scotch Ale and Swannay Brewery's 'Orkney Porter' named Scotland's best independent craft beers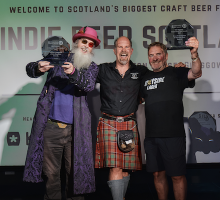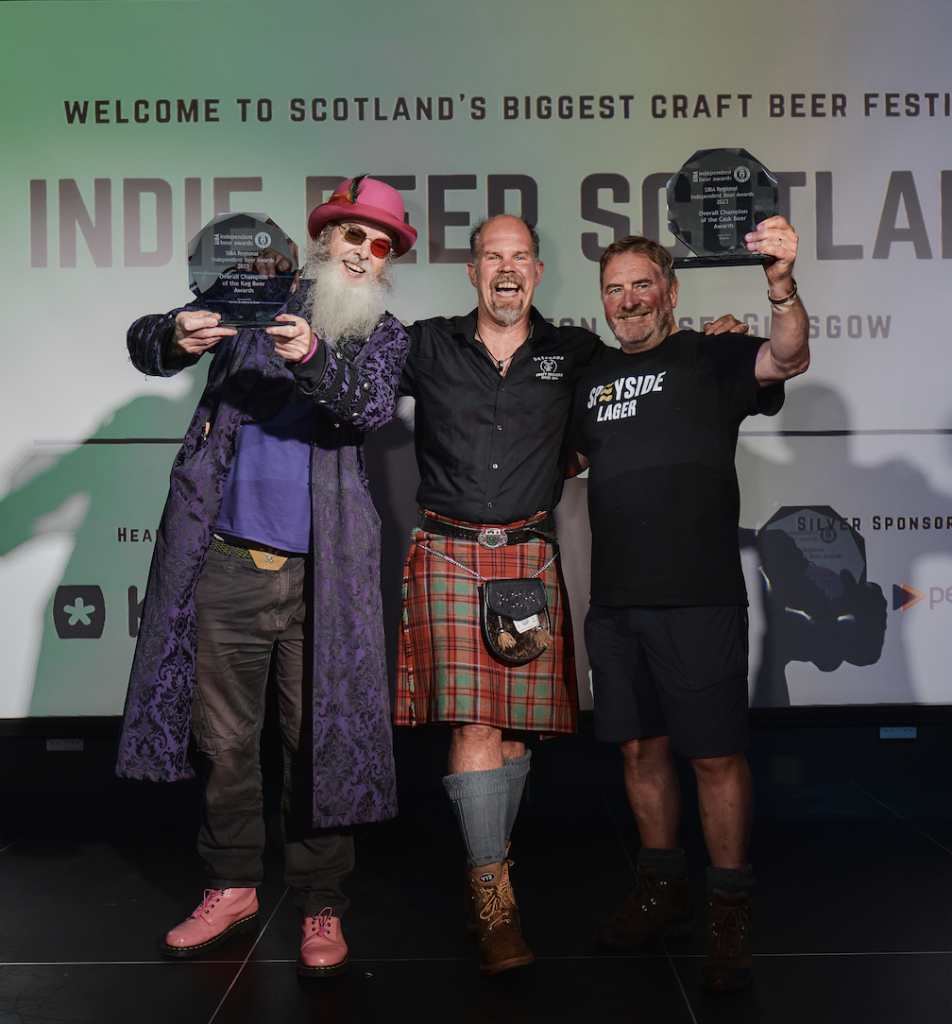 Broughton Brewery's 'Old Jock' Scotch Ale has been named Scotland's best cask beer at the SIBA Scotland Independent Beer Awards 2023, with Swannay Brewery's Orkney Porter being named Overall Gold being named Scotland's best in keg.
The awards, which judge beers from across Scotland in two separate cask and keg judging sessions, take place ahead of Indie Beer Scotland – the country's biggest independent craft beer festival.
Broughton Brewery's Old Jock Scotch Ale impressed judges with big roasted malt flavours and a balanced sweetness. Broughton Brewery's Christie Slater had this to say when accepting the award;
"It's absolutely fantastic to be here and win the overall cask beer award for Scotland. Old Jock's been around for a while, it's a completely unpretentious beer, a true Scottish ale with not too many hops and a lot of big malt flavours – but at 6.7% it does pack a real punch." Christie Slater, Borughton Brewery.
The SIBA Scotland Independent Beer Awards are blind-tasted by expert beer judges, beer sommeliers, and master brewers from elsewhere in the UK, with the winners of each beer-style category going through to a final judging table where the overall Champion Gold, Silver and Bronze are selected. The judging took place ahead of the opening of Indie Beer Scotland, Scotland's biggest independent craft beer festival at Edmiston House in Glasgow, where all of the award-winning beers were on sale to the public.
Swannay Brewery's 9% Orkney Porter took competition's other big award, being named Overall Champion in the SIBA Scotland Keg Beer Awards, wowing judges with berry-fruit and big smokey malt flavours. SIBA's Chief Executive Andy Slee joined the judging panel and was on hand to congratulate all of this year's winners.
"Massive congratulations to all of the winners from Indie Beer Scotland. The quality was superb across the board so to take away an award from such tough competition is something to be truly proud of. This is especially true of our Overall Champions, Broughton and Swannay Brewery, who not only won their categories but then went on to be named our Overall champions – the very best of the best in Scotland for 2023. " Andy Slee, SIBA Chief Executive.
Indie Beer Scotland and the SIBA Scotland Independent Beer Awards were organised by brewers from the not for profit trade association 'The Society of Independent Brewers', the full list of award-winning breweries can be viewed below.
Full winners list: Click here
Photos of winners & judging: Click here