SIBA Business Awards 2020 Finalists Revealed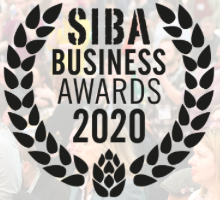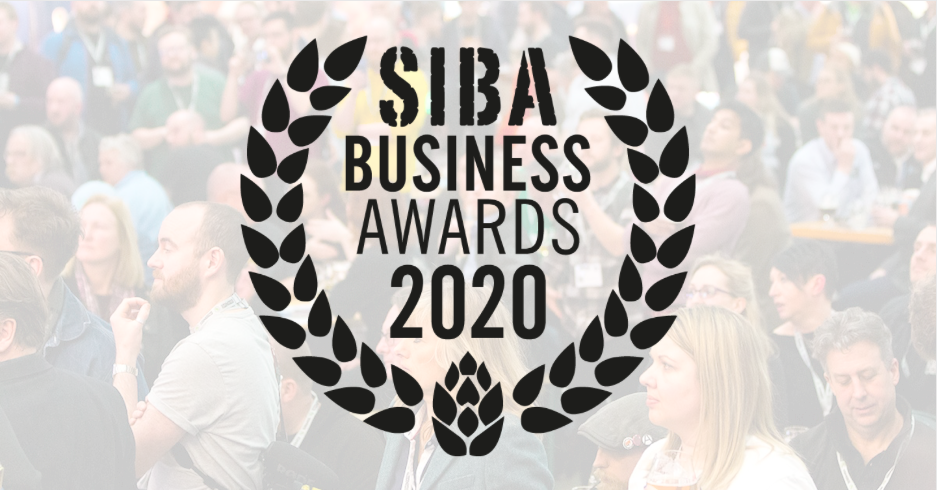 The Finalists in the prestigious SIBA Business Awards 2020 have today been revealed, naming the best and brightest brewing businesses, retailers, bars, restaurants and bottle shops across the UK.
A new hugely popular Brewery Taproom category was added this year, joining other awards seeking to congratulate excellence in the beer and brewing industry across a variety of categories – from pump clip, can and bottle design, to efforts taken by brewers to make their business more eco-friendly, innovative or successful, as well as naming the UK's best bars, restaurants and retailers of craft beer from independent breweries.
The winners are set to be announced at the SIBA Business Awards 2020 which take place on the first evening (11th March) of the Society of Independent Brewers (SIBA) flagship event 'BeerX UK' in Liverpool, March 2020. The awards will this year be hosted by Jonny Garrett and Brad Evans of 'The Craft Beer Channel' – Jonny was on this year's judging panel and had this to say on the Finalists,
"I was blown away by some of the entries into this year's business awards and it was really tough to whittle down. The innovation, variation and commitment so clear in most of the entries was inspiring, and Brad and I can't wait to celebrate with the winners, as well as everyone who made the shortlist. We're lucky to have such amazing people and businesses in our industry." Jonny Garrett, Co-Founder of The Craft Beer Channel.
Jonny and Brad will also be presenting the SIBA Independent Beer Awards 2020, which take place on the second evening (12th March) of BeerX UK and will name the National Winners of the SIBA Independent Beer Awards, across a wide range of beer styles in cask, keg, bottle and can. These awards are the culmination of 12 months of Regional beer competitions which feed in to the national finals from across the UK – making the awards a true representation of the very best of British independent craft beer. All of the winning beers will be available to try as part of the trade-only beer showcase at BeerX UK.
"SIBA are delighted to have Jonny and Brad from The Craft Beer Channel presenting both sets of awards at this year's BeerX UK. I am sure they will bring a fresh energy to the Beer and Business Awards and make our 40th Anniversary a hugely enjoyable event for the beer industry." Neil Walker, SIBA Head of Comms.
2020 marks 40 years of the Society of Independent Brewers representing and championing independent beer in the UK, and as such this year's BeerX UK will have a number of celebratory events happening as well as a special '40th Anniversary Bar' serving a beer from each decade of the organisation's existence – plus a brand new collaboration beer for 2020.
To find out more about the awards visit www.siba.co.uk/business-awards or about BeerX UK visit www.beerx.org
SIBA Business Awards 2020 FINALISTS 
(Finalists A-Z)
Marketing Implementation
Acorn Decades Range
Boss Brewing vs Hugo Boss
Purity Brewing Co + Aston Villa
Signature Brew + International Women's Day
Green Business
Bluestone Brewing Co.
Good Things Brewing Co.
Purity Brewing Co.
Stroud Brewery
Best Individual Design
Brick Brewery 'Combined Harvest'
Hollowstone 'Sorbeto'
North Brew Co. 'Ute'
West Berkshire 'Detour Pale Ale'
Best Total Concept Design

Brick Brewery 'Winter Berry Sours'
Cheshire Brewhouse 'Signature Range'
Full Circle Brew Co. 'Brand'
Wildcard Brewery 'Supermarket Redesign'
Business Innovation

North Brewing Co. 'Champions Scheme'
Brewbroker 'Brewing Marketplace' 
Little Giant 'Brewery Efficiency'
Ride Brew Co. 'Ethical Business Model'
Commercial Achievement
Farr Brew 
Moorhouse
Utopian
Wye Valley
UK's Best Independent Craft Beer Retailer – Multiple
Clapton Craft 
Real Ale Ltd
Tesco
Waitrose
UK's Best Independent Craft Beer Retailer – Single 
Beer Central, Sheffield
Bier Huis, Ossett
Beer no Evil, Worthing
Ghost Whale Brixton
UK's Best Independent Craft Beer Bar / Pub – City
Assembly Underground, Leeds
King of Prussia, Finchley 
Pembury Tavern, Hackney
Whitelock's Ale House, Leeds
UK's Best Independent Craft Beer Bar / Pub – Rural
Bailey Head, Oswestry
The Reading Rooms, Wheathampstead
The Wonston Arms, Winchester
Vocation & Co, Hebden Bridge
Best Independent Craft Brewery Taproom
Cold Town House
Double Barrelled Taproom
Salt Beer Factory
Tyne Bank Taproom
UK's Best Independent Craft Beer Restaurant 
Bundobust, Manchester
Brewhouse & Kitchen, Milton Keynes
Curry Leaf cafe, Brighton
Kiln, Soho
UK's Best Independent Craft Beer Promotion
Beer Day Britain
Hop Forward Podcast
Nottingham Ale Trails
Nottingham Craft Beer Week
SUPPLIER ASSOCIATE OF THE YEAR
Beer Box Shop
Brewing Services Ltd
LemonTop Creative
Ninkasi Rentals
Saxon Packaging
BREWERY BUSINESS OF THE YEAR 2020

Judges' choice award, announced at BeerX UK.
COPY ENDS