Focus Feature: Fourpure Brewing Co, Business Innovation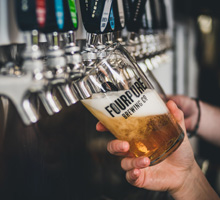 This is the third in a series of 'Focus Features' highlighting the previous winners of SIBA's Business Awards in the run up to the launch of the 2018 SIBA Business & Industry Awards on 1st November 2017.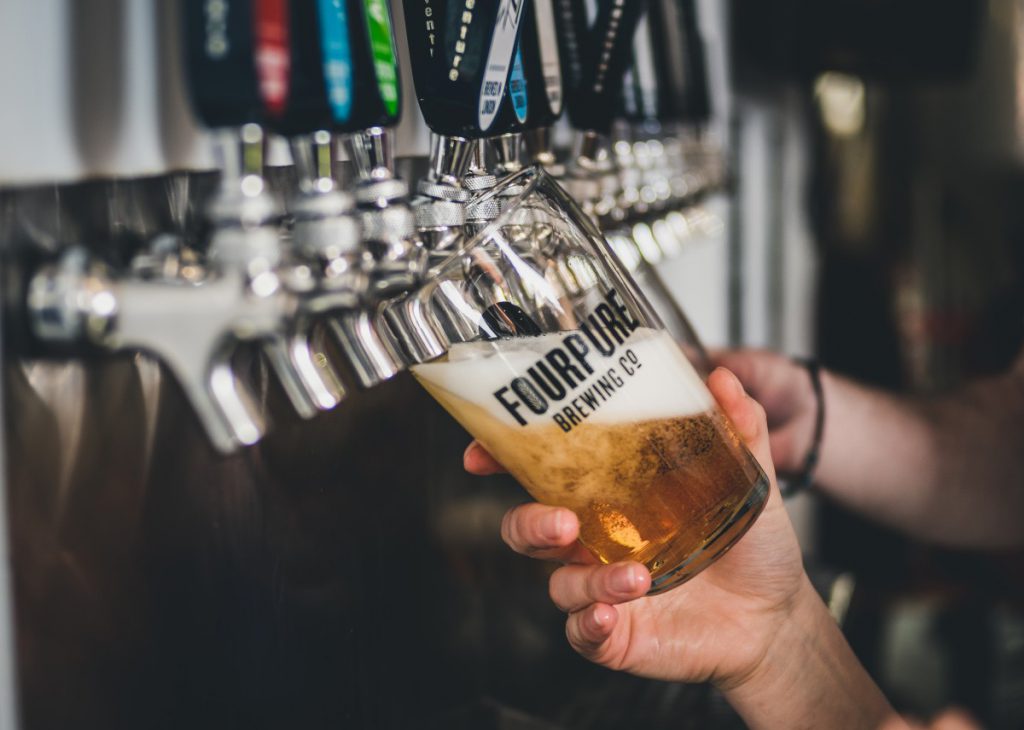 Fourpure Brewing Co
Winner of SIBA's Business Innovation Award 2017
Fourpure's bold business decision to be early adopters of canning technology – being the first in the UK to use cans across their range – and their commitment to sensory beer training for each of their 30 members of staff really set them apart from the pack in the Business Innovation category and has ultiamtely led to their commercial success.
The vision of Fourpure in various areas of technology and training have paid dividends to the breweries growth and success, and it was for this Business acumen that judges selected them as clear winners in this important category.
"Fourpure had a clear vision from the outset and have put investment into areas such as technology and training where other brewers may have been tempted to sit back and follow the status quo. This bold approach as ultimately paid dividends and shows that true innovation is worth the investment and risk associated." Neil Walker, Judging Chair of SIBA Business Awards.

Fourpure on opting for Keg and Can from the start

We knew from the offset that we didn't want to get involved in the cask space and when we brewed our first beer in 2013, less than 1 in 5 brewers were brewing for keg, with a much smaller percentage focusing on it as their sole draft offering (SIBA 2014 Beer Report). These stats whilst compelling weren't the key determining factor and the truth is, we had to look further afield than the UK for many of the beers that truly inspired us to get into brewing. With an explosive global craft beer scene and new and innovative flavours and styles coming out on a regular basis, we knew that keg beers were where we needed to be.
Our subsequent decision to can was an equally clear direction with a slightly more tedious path, if few brewers were putting their beers into keg, even less were focused on cans with SIBA's 2014 Beer Report showing a grand total of ZERO canned beer styles in regular production (by % brewing).
With limited options to can from day 1 we tested the waters in small-pack through a core range of bottled products, soon switching to a compact in-line canning machine capable of small volume outputs, making us the first London brewer to can our entire core range of beers. A measured decision focused on quality and sustainability, helping to reduce the impact that light has on our beers and allowing us to better control DO levels whilst being a lighter, more sustainable packaging option.
From these first steps our trajectory was set and across production, packaging and processes we continue to stay ahead of the curve in regards to both outlook and operation.
Fourpure on their investment in training
Since opening our doors we've constantly tried to evolve, to innovate and grow, we're always looking at ways to drive the business forward and to help achieve this we believe it's necessary to have the right people in the right roles. In 2016 we filled in some gaps in the senior leadership team by hiring a Finance Director and Head of Marketing, our headcount increased from 22 to 41 including new hires across every department and we even created some new roles that didn't previously exist.
With the acquisition of Jethro Holman from Meantime brewing, we invested in a role specifically dedicated to supporting the education behind our innovation, he is able to run events, offer sales support and answer questions on beer quality, styles and history without having the added pressure of sales targets to distract him.

We have further invested in a world class sensory training programme which saw 30 staff trained up over a 6 day course with around 7,920 samples being poured. We want our staff to progress and quality to constantly be measured, we also want to make sure that a broad responsibility for our beer is encapsulated by us all. We ask all staff to put forward ideas when it comes to the beers we brew, we want them to write stories of their travels, brewery tours and visits, we collaborate and we take inspiration from the everyday things around us.
We practice everything we preach and things move fast because we have one unified team all pulling together for one specific goal; well made, interesting, flavoursome beer.
What can be learned from this Focus Feature?
Fourpure's investment in staff training is something that should be taken on board by breweries of all sizes and put at the centre of everything you do. Whether you've got two members of staff or twenty, everyone working for your brewery should be as passionate about the business as you are.
What Fourpure did was not groundbreaking – they weren't the first independent brewer to can their beers – but it was bold, as they were the first to take the plunge and use the technology across their whole range, eschewing traditional bottle packaging for something which better matched their ethos and beers.
SIBA's Business Awards 2018 will open for entries on the 1st November 2017. For more information on the categories, or to see a list of previous winners, click here.