Encore Strikes Gold at Peterborough Beer Festival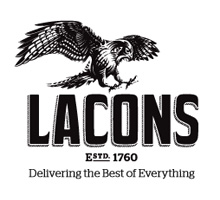 Just when they thought August couldn't get any better, Lacon's 3.8% flagship ale Encore was just crowned Overall Beer Festival Champion at Peterborough Beer Festival – CAMRA's 2nd largest beer festival in the UK.
Celebrating its 40th anniversary this year, Lacons supported the festival by brewing a special ale to mark the occasion called 'Quadraginta', meaning 40 in Latin.
This fantastic news came shortly after Encore won Gold in the Best Bitters and Pale Ales category at the festival, bringing the brewery's award total to 40.
Encore was the first ale that Lacons brewed and is loved by many for its smooth citrus flavours. A firm favourite with avid beer drinkers, Encore has won 14 awards over the past four years and can be enjoyed at many local pubs across East Anglia.
For all of the team at Lacons brewery, who are incredibly passionate about brewing high quality ales, this is thrilling news – particularly to Head Brewer, Wil Wood – who grew up in Peterborough: "A home win like this is a dream come true. Thank you to everyone who voted."
Lacons 4.2% heritage brew Falcon had previously won Gold at the Peterborough Beer Festival in 2014, one year after the brewery was revived in 2013.