Golden Triangle roll out new 'Hoptriptic' American hopped pale ales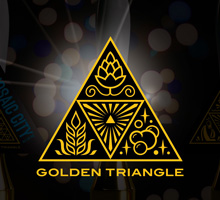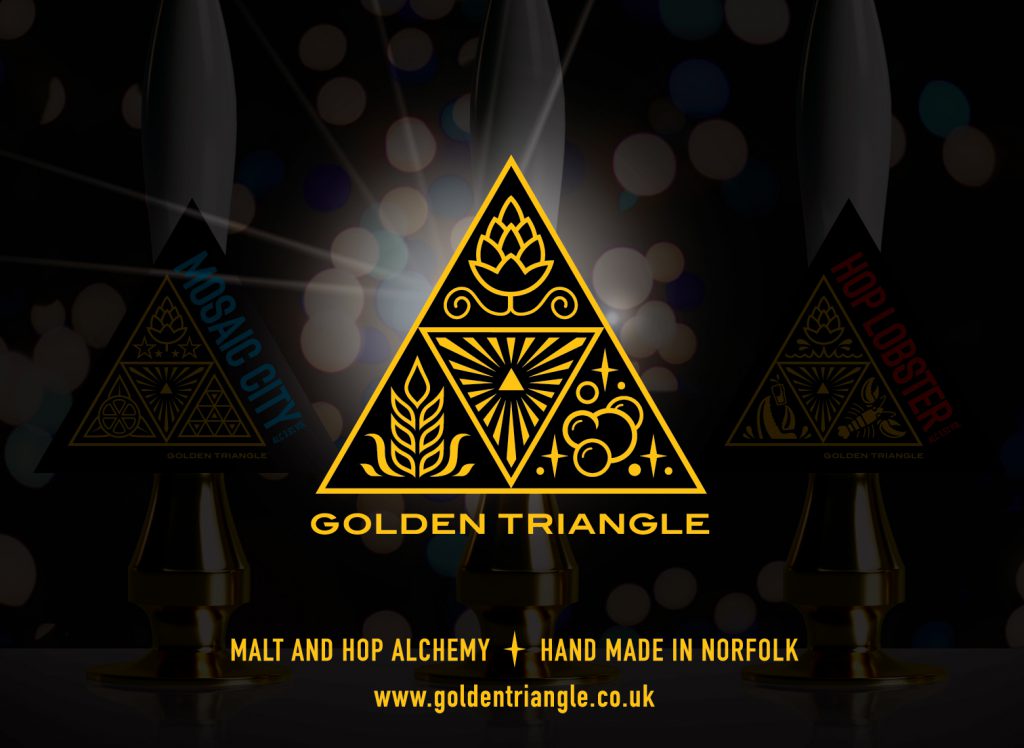 Norfolk based brewery Golden Triangle are this week rolling out deliveries of their brand new American hopped pale ale "Hoptriptic".
Brewer Kevin Tweedy discusses Hoptriptic, the first of a new range of beers for Golden Triangle which will be brewed with differing combinations of three American hops:
"This week Golden Triangle are rolling out deliveries of our new pale ale, Hoptriptic, a 4.2% hoppy pale ale brewed with three of the best American hops , Mosaic, Citra and Simcoe.
Hoptriptic is brewed with the finest East Anglian Maris Otter extra pale malt supplied by our local maltster Crisp and US hops from YCH via Brewers Select. The name Hoptriptic is derived from Triptych because it is hopped with three hops. This is the first of a series of various editions of Hoptriptic with differing combinations of three American hops."
Golden Triangle have been brewing modern well hopped ales for Norwich and Norfolk since 2011. Their beers can be found in the finest real ale pubs in Norwich and surrounding areas as well as at major CAMRA beer festivals such as GBBF, Cambridge BF, Norwich BF and of course the Norwich City of Ale.
For more information visit www.goldentriangle.co.uk