York beer drinkers to be the first to try the region's best independent craft beers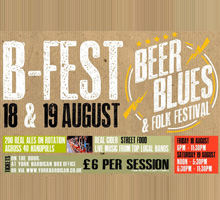 A new beer festival organised in partnership between York's Barbican Centre and the Society of Independent Brewers (SIBA) will give thirsty locals the first chance to try the official best independent craft beers in the region.
The "B-Fest" Beer, Blues & Folk Festival will feature 200 of the region's best independent beers, served through 40 rotating handpulls, alongside local craft cider, street food and of course live music from top local bands. What's more as the SIBA North East Region's "Independent Beer Awards" are being judged immediately before the festival opens its doors, locals will be the first to try the best-of-the-best beers from the competition.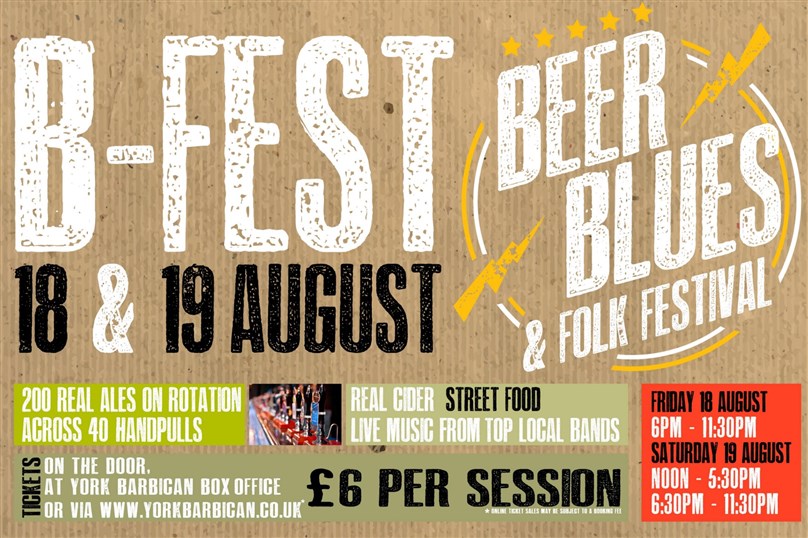 SIBA's Independent Beer Awards are judged by brewers and industry experts and have built a reputation for crowning the very best beers from the region, in what are seen by many as the 'Brewers Choice' awards. Ian Fozard, North East Region Chairman of SIBA said "We're really excited about B-Fest – York Barbican is such a great venue to show off the regions great ale and down to earth music. The opportunity to sample a huge selection of our region's award –winning beers is too good to miss".
Mark Scott, General Manager of York Barbican said "An event at York Barbican wouldn't feel right without live music which is why we're unveiling our brand new B stage giving local musicians a chance to exhibit their skills in York's flagship music and entertainment venue. And if you don't drink there's a great range of non- alcoholic beverages plus some great cuisine on offer as well throughout the festival. Tickle your taste buds and join us at B-Fest this August".
The SIBA awards run across a wide variety of beer styles, from light hoppy bitters and pale ales, to rich, dark stouts and porters, as well specialty categories which include more unusual styles including fruit, coffee or chocolate infused beers. Thanks to the organisations commitment to quality all beers are guaranteed to be served at the proper 'cellar-cool' temperature and in perfect sparkling condition.
The beer festival comprises of three 'sessions': 6pm until 11.30pm Friday 18th August, 12 noon until 5.30pm Saturday 19th August and 6.30pm until 11.30pm Saturday 19th August – tickets are available for £6 on the door or via the York Barbican website: http://www.yorkbarbican.co.uk/whats-on/b-fest-york-barbican/