Scotland's Best Craft Beers Revealed: Just in time for Christmas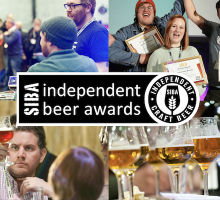 The best beers in Scotland have today been revealed with the announcement of this year's winners in the SIBA Independent Beer Awards 2022 – the UK's leading beer competition judged by brewers, beer sommeliers and expert tasters.
The winning bottled and canned beers from Scotland will now go forward to fight it out with the best from across the UK in the National finals, taking place in the New Year.
Gold, Silver and Bronze prizes were awarded to breweries from across the region in a variety of beer styles; from hoppy IPAs and Pale Ales, to Lagers, Stouts and even Sour and Speciality beers featuring flavours such as raspberry, mango and lime.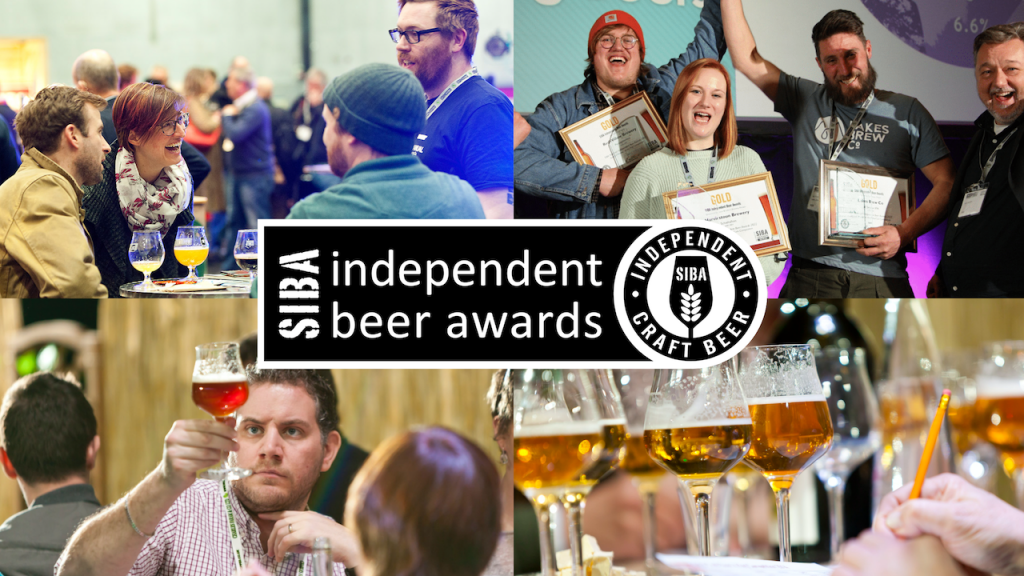 This year's Scottish Gold Award Winning beers, meaning they scored 90+ with the independent awards judging panel, were;
Ferry Brewery – 'Ferry Pils' Lager 4.5%, Cold Town Beer – 'Cold Town Lager' 4%, Burnside Brewery – 'Right to Roam' 0.5%, Iveralmond Brewery – 'Ossian Golden Ale' 4.1%, Moonwake Beer Co. – 'Weissbeer' 5.0%, Williams Bros Brewing Co. – 'Talking Head' Pale Ale 4.4%, Dog Falls Brewing Co. – 'Split the Tree' IPA 7.2%, Windswept Brewing Co. – 'Coastal Haze' IPA 8%, Williams Bros Brewing Co. – 'Juicy Joker NEIPA' 5%, Dargavel Brewery – 'Moo-lin Rouge' Red Ale 5%, Campervan – 'Mimosa' Sour 4.8%, and Inner Bay – 'Ruby' Barrel-Aged Stout 10.7%.
The SIBA Bottle & Can Independent Beer Awards 2022 are judged by a fleet of expert judges from across the UK, with beers marked against internationally recognized style guides for the different beer award categories – looking at appearance, aroma, flavour, aftertaste and saleability.
Buster Grant is SIBA's Competitions Committee Chair and helped run the two-day judging, 
"The SIBA Independent Beer Awards are one of the largest and most influential beer competitions in the UK, with a rigorous judging system ensuring only the very best beers take home medals. If you're looking for a local independent craft beer to stock up on this Christmas – or for the perfect present for a beer-loving friend or family member – then look no further."
SIBA are the voice of British independent brewing and as well as the SIBA Bottle & Can Independent Beer Awards also run Regional and National competitions for cask and keg beer – all judged by beer sommeliers, experienced beer judges and perhaps most importantly fellow brewers – making these awards very much the 'brewers choice' awards for beer in the UK.
SIBA Scotland Independent Bottle & Can Beer Awards 2022
Bottle & Can Non Alcoholic & Low ABV
| | | | |
| --- | --- | --- | --- |
| |  Brewery | Beer | ABV |
| Gold | Burnside Brewery | Right to Roam | 0.5 |
Bottle & Can Lager
| | | | |
| --- | --- | --- | --- |
| |  Brewery | Beer | ABV |
| Gold-Best in Category | Ferry | Ferry Pils | 4.5 |
| Gold | Cold Town Beer | Cold Town Lager | 4 |
| Silver | Loch Lomond Brewery | Safesurfer | 5 |
| Silver | Williams Bros Brewing Co | El Perro Negro | 4.5 |
| Bronze | Dargavel Brewery Ltd | Bo Ho Bull | 5 |
| Bronze | Simple Things Fermentations | German Ale | 5 |
| Bronze | Five Kingdoms | Renton | 4.5 |
Bottle & Can Amber to Dark Lager
| | | | |
| --- | --- | --- | --- |
| |  Brewery | Beer | ABV |
| Gold | Inveralmond Brewery. | Ossian Golden Ale | 4.1 |
Bottle & Can Wheat Beer
| | | | |
| --- | --- | --- | --- |
| |  Brewery | Beer | ABV |
| Gold | Moonwake Beer Co. | Weissbier | 5 |
| Bronze | Dargavel Brewery Ltd | HAUD YER WHEASHT! | 5.1 |
| Bronze | Burnside Brewery | Silver Lining | 5.4 |
Bottle & Can Bitter
| | | | |
| --- | --- | --- | --- |
| |  Brewery | Beer | ABV |
| Silver | Kelburn Brewing Co Ltd | Goldihops | 3.8 |
| Bronze | Cairngorm Brewery/Loch Ness Brewery | stag | 4.1 |
| Bronze | Born Brewery | Best Bitter | 4.5 |
Bottle & Can Pale Ale
| | | | |
| --- | --- | --- | --- |
| |  Brewery | Beer | ABV |
| Gold | Williams Bros Brewing Co | Talking Head | 4.4 |
| Silver | Loch Lomond Brewery | Southern Summit | 4 |
| Bronze | Campervan Brewery | Nelson Haze | 4.5 |
| Bronze | Kelburn Brewing Co Ltd | Jaguar | 4.5 |
| Bronze | Harviestoun Brewery | Bitter and Twisted | 4.2 |
Bottle & Can IPA
| | | | |
| --- | --- | --- | --- |
| | Brewery  | Beer | ABV |
| Gold | Dog Falls Brewing Co | Split the Tree | 7.2 |
| Silver | Stewart Brewing | Radical Road | 6.4 |
| Bronze | Five Kingdoms | Captain Morrisons IPA | 6.5 |
Bottle & Can Double & Triple IPA
| | | | |
| --- | --- | --- | --- |
| |  Brewery | Beer | ABV |
| Gold | Windswept Brewing Co Ltd | Coastal Haze | 8 |
Bottle & Can Speciality IPA
| | | | |
| --- | --- | --- | --- |
| |  Brewery | Beer | ABV |
| Gold | Williams Bros Brewing Co | Juicy Joker NEIPA | 5 |
Bottle & Can Amber, Brown & Red Ale
| | | | |
| --- | --- | --- | --- |
| |  Brewery | Beer | ABV |
| Gold | Dargavel Brewery Ltd | MOO-LIN ROUGE | 5 |
| Silver | Arran Brewery | Milestone | 6 |
| Silver | Stewart Brewing | Stewart's 80/- | 4.4 |
| Bronze | Sulwath Brewers Ltd | Knockendoch | 5 |
Bottle & Can Stout & Porter
| | | | |
| --- | --- | --- | --- |
| |  Brewery | Beer | ABV |
| Gold | Hybrid brewing ltd | KONGO | 6 |
| Silver | Cairngorm Brewery Company | Black Gold | 4.4 |
| Silver | SaltRock Brewing | Louis Louis | 5.5 |
| Bronze | Lerwick Brewing Company | Tushkar | 5.5 |
| Bronze | Arran Brewery | Clyde Puffer | 4.5 |
Bottle & Can Imperial & Strong Ale
| | | | |
| --- | --- | --- | --- |
| |  Brewery | Beer | ABV |
| Bronze | Inner Bay Brewery Ltd | Jet | 9 |
Bottle & Can Sour & Wild Ale
| | | | |
| --- | --- | --- | --- |
| |  Brewery | Beer | ABV |
| Gold | Campervan Brewery | Mimosa | 4.8 |
| Bronze | Cold Town Beer | Raspberry Miami Weisse | 4.3 |
Bottle & Can Speciality & Flavoured Beer
| | | | |
| --- | --- | --- | --- |
| |  Brewery | Beer | ABV |
| Gold | Inner Bay Brewery Ltd | Ruby | 10.7 |
| Silver | Windswept Brewing Co Ltd | Bear | 10.5 |
| Bronze | Campervan Brewery | The Hoppy Botanist | 3.8 |
| Bronze | Glen Spean Brewing Co | Dark Mile | 5 |