Response to the Scottish First Minister's statement on reopening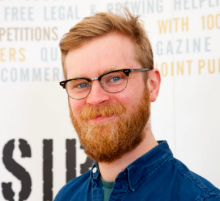 Responding to the First Minister's statement today (16 March 2021) on the reopening of the Scottish economy, Chief Executive of the Society of Independent Brewers, James Calder said:
"It is encouraging that the First Minister has taken the first steps to reopen pubs in Scotland with outdoor services from 26 April, but this is several weeks behind England, which is allowing outdoor service from 12 April. It also appears that any indoor opening will be severely restricted to serving non-alcoholic drinks and food – meaning that small breweries and the wet-led community pubs they work with will be in an impossible situation. This restriction is unjustified and not evidence-based. Scottish pubs and brewers have been locked down for some of the longest periods of any industry in the country.
"The First Minister promised that the levels would be reviewed, but most of the restrictions, such as the curfew and only allowing non-alcoholic drinks indoors, remain in place meaning it is impossible for businesses to trade profitably. The Scottish Government has provided help to small brewers with a support fund in January and there is growing evidence that another round of funding will be needed to enable these businesses to survive until they can properly trade."