SIBA respond to Covid passport scheme introduction in Scotland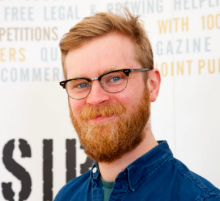 "It is hugely disappointing the Scottish Government has moved ahead with restrictive Covid passports for hospitality venues across Scotland, hitting a sector which is just trying to find its feet.
These restrictions will cause issues for venues of various sizes, including local beer festivals – many of which would hope to attract over five hundred people inside – creating further complications and expense for event organisers. Events which are hugely important for hard-hit local independent breweries across Scotland.
Businesses have also not received clear guidance on exactly which venues the legislation will apply to, creating further uncertainty for business owners who are trying to rebuild custom post-lockdown. With only two weeks to go, this is not acceptable. It's now hugely important that the Scottish Government support businesses and provide clear guidance and financial support where necessary."
James Calder, SIBA Chief Executive