UK's best craft keg beers named in the SIBA Independent Beer Awards 2018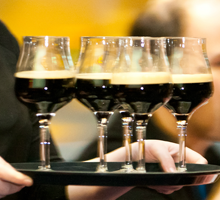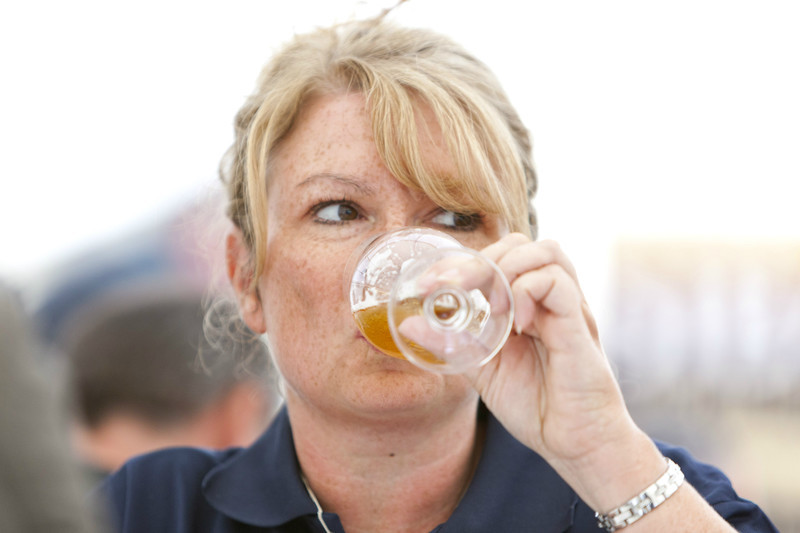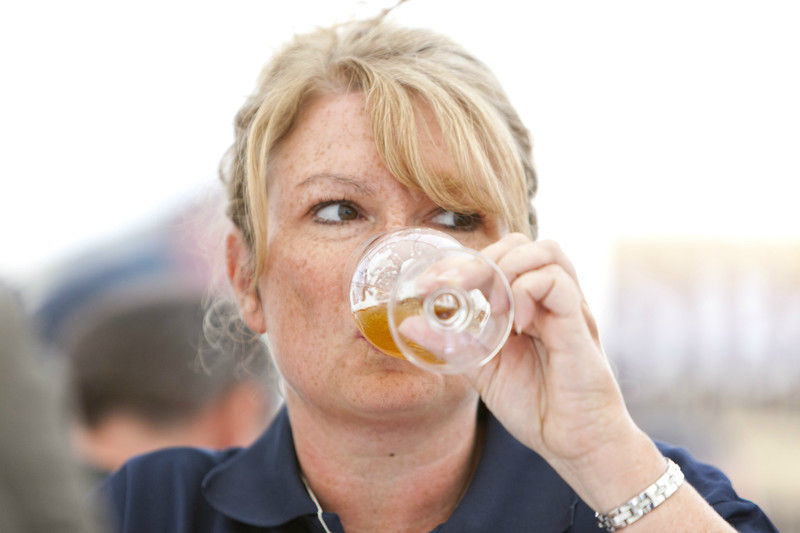 A string of brewers have taken home Golds in the craft keg competition in the SIBA Independent Beer Awards 2018.
Judged by brewers and industry experts and organised by the Society of Independent Brewers (SIBA) at their flagship BeerX event in Liverpool earlier this week, the awards run across a huge range of beer style categories – from porter and stout to lager and pale ale.
SIBA Chairman Buster Grant, a brewer himself at Brecon Brewing in Wales, congratulated the winners on their huge achievement:
"Quality beer in keg is growing hugely in popularity and we have seen the keg competition go from strength to strength in recent years, with this year's competition being of an extremely high standard. I would like to congratulate all of the winners recommend beer drinkers keep an eye out for these fantastic brews!"
The winners from the Regional keg heats then went on to battle it out in the National competition, where North Brewing Co took home Overall Gold.
Full Regional Keg Competition Results:
| | | | | | |
| --- | --- | --- | --- | --- | --- |
| Region | Brewery | Beer | ABV |   CLASS | Award |
|   East |   Mad Squirrel |   Hopfest | 3.8 |   Keg Standard Bitters & Pale Ales |   GOLD |
|   East |   Brewsters Brewing co |   Lupi Lin | 4.4 |   Keg Standard Bitters & Pale Ales |   SILVER |
|   East |   Woodforde's Brewery |   Norada | 4.3 |   Keg Standard Bitters & Pale Ales |   BRONZE |
|   East |   The Norfolk Brewhouse | Blonde IPA | 4.8 |   Keg Premium Bitters & Pale Ales |   GOLD |
|   East |   Mad Squirrel | $UMO | 4.7 |   Keg Premium Bitters & Pale Ales |   SILVER |
|   East |   St. Peter's Brewery | Organic Ale | 4.5 |   Keg Premium Bitters & Pale Ales |   BRONZE |
|   East |   Brentwood Brewing Company |   B.O.A | 6.2 |   Keg Strong Bitters & Pale Ales |   GOLD |
|   East |   Brewsters Brewing co |   IPA | 5.9 |   Keg Strong Bitters & Pale Ales |   SILVER |
|   East |   Oakham Ales |   Green Devil IPA | 6.0 |   Keg Strong Bitters & Pale Ales |   BRONZE |
|   East |   Grain Brewery | Lignum Vitae | 6.5 |   Keg Premium Strong Beers |   GOLD |
|   East |   Mad Squirrel | Roadkill | 6.5 |   Keg Premium Strong Beers |   SILVER |
|   East |   St. Peter's Brewery | Cream Stout | 6.5 |   Keg Premium Strong Beers |   BRONZE |
|   East |   Adnams |   Dry Hopped lager | 4.2 |   Keg Standard Lager & Pilsners |   GOLD |
|   East |   The Norfolk Brewhouse |   Dewhopper | 4.0 |   Keg Standard Lager & Pilsners |   SILVER |
|   East |   Brewsters Brewing co |   Helles | 4.0 |   Keg Standard Lager & Pilsners |   BRONZE |
|   East |   The Norfolk Brewhouse | StubbleStag | 5.0 |   Keg Premium Lager & Pilsners |   GOLD |
|   East |   Calvors Brewery | Premium Pilsner | 5.0 |   Keg Premium Lager & Pilsners |   SILVER |
|   East |   Lincolnshire Brewing company | Lincoln Lager | 5.0 |   Keg Premium Lager & Pilsners |   BRONZE |
|   East |  Grain Brewery |  Slate | 6.0 |   Keg Porters, Stouts, Old Ales, Strong Milds & Strong Brown Ales |   GOLD |
|   East |  Turpin's Brewery Cambridge |  Cambridge Black | 4.6 |   Keg Porters, Stouts, Old Ales, Strong Milds & Strong Brown Ales |   SILVER |
|   East |  Ferry Ales Brewery |  Smokey Joe Porter | 4.9 |   Keg Porters, Stouts, Old Ales, Strong Milds & Strong Brown Ales |   BRONZE |
|   East |  Milton | Beach Waikiki | 6.0 |   Keg Speciality Light Beers |   GOLD |
|   East |  Elgood & Sons Ltd | Coolship Mango | 5.0 |   Keg Speciality Light Beers |   SILVER |
|   East |  Adnams | Earl Grey lager | 5.0 |   Keg Speciality Light Beers |   BRONZE |
|   East |  Brentwood Brewing Company, Elephant School |  Mallowphant | 4.8 |   Keg Speciality Mid to Dark Beers |   GOLD |
|   East | | | |   Keg Speciality Mid to Dark Beers |   SILVER |
|   East | | | |   Keg Speciality Mid to Dark Beers |   BRONZE |
| | | | | | |
|   Midlands |   Loose Cannon Brewery |   Session IPA | 4.1 |   Keg Standard Bitters & Pale Ales |   GOLD |
|   Midlands |   Hollow Stone Brewing Co. |   Oligo Nunk | 4.0 |   Keg Standard Bitters & Pale Ales |   SILVER |
|   Midlands |   Castle Rock Brewery |   Session IPA | 4.0 |   Keg Standard Bitters & Pale Ales |   BRONZE |
|   Midlands |   Blue Bear Brewery | Dares Red Eye | 4.8 |   Keg Premium Bitters & Pale Ales |   GOLD |
|   Midlands |   Charnwood Brewery | American Pale Ale | 4.8 |   Keg Premium Bitters & Pale Ales |   SILVER |
|   Midlands |   Titanic Brewery | MAP | 4.5 |   Keg Premium Bitters & Pale Ales |   BRONZE |
|   Midlands |   Derby Brewing |   Wild Bear IPA | 5.0 |   Keg Strong Bitters & Pale Ales |   GOLD |
|   Midlands |   Charnwood Brewery |   India Pale Ale | 5.8 |   Keg Strong Bitters & Pale Ales |   SILVER |
|   Midlands |   Thornbridge |   Jaipur | 5.9 |   Keg Strong Bitters & Pale Ales |   BRONZE |
|   Midlands |   Shiny Brewing Company | Blaze of Glory | 8.2 |   Keg Premium Strong Beers |   GOLD |
|   Midlands | | | |   Keg Premium Strong Beers |   SILVER |
|   Midlands | | | |   Keg Premium Strong Beers |   BRONZE |
|   Midlands |   Rebellion Beer Company |   Rebellion LAGER | 4.4 |   Keg Standard Lager & Pilsners |   GOLD |
|   Midlands | | | |   Keg Standard Lager & Pilsners |   SILVER |
|   Midlands | | | |   Keg Standard Lager & Pilsners |   BRONZE |
|   Midlands |   Nobby's Brewing Company Ltd | Pilsner | 4.8 |   Keg Premium Lager & Pilsners |   GOLD |
|   Midlands |   Blue Bear Brewery | Dares Tank 6 | 6.0 |   Keg Premium Lager & Pilsners |   SILVER |
|   Midlands |   Purity Brewing Company | Lawless Lager | 4.5 |   Keg Premium Lager & Pilsners |   BRONZE |
|   Midlands |  The Shotover Brewing Company |  Oxford Porter | 5.0 |   Keg Porters, Stouts, Old Ales, Strong Milds & Strong Brown Ales |   GOLD |
|   Midlands |  Loose Cannon Brewery |  Robust British Porter | 5.0 |   Keg Porters, Stouts, Old Ales, Strong Milds & Strong Brown Ales |   SILVER |
|   Midlands |  Derby Brewing |  Midnight Raven | 4.8 |   Keg Porters, Stouts, Old Ales, Strong Milds & Strong Brown Ales |   BRONZE |
|   Midlands | | | |   Keg Speciality Light Beers |   GOLD |
|   Midlands | | | |   Keg Speciality Light Beers |   SILVER |
|   Midlands | | | |   Keg Speciality Light Beers |   BRONZE |
|   Midlands |  Purity Brewing Company |  Saddle Black | 5.8 |   Keg Speciality Mid to Dark Beers |   GOLD |
|   Midlands | | | |   Keg Speciality Mid to Dark Beers |   SILVER |
|   Midlands | | | |   Keg Speciality Mid to Dark Beers |   BRONZE |
| | | | | | |
|   North East |   Maxim Brewery | Samson | 4.0 |    Keg Standard Mild & Brown Ales |    GOLD |
|   North East | | | |    Keg Standard Mild & Brown Ales |    SILVER |
|   North East | | | |    Keg Standard Mild & Brown Ales |    BRONZE |
|   North East |   Brass Castle Brewery |   Misfit | 4.3 |    Keg Standard Bitters & Pale Ales |    GOLD |
|   North East |   Acorn Brewery |   Barnsley Bitter | 3.8 |    Keg Standard Bitters & Pale Ales |    SILVER |
|   North East |   Maxim Brewery |   Swedish Blonde | 4.2 |    Keg Standard Bitters & Pale Ales |    BRONZE |
|   North East |  Ilkley Brewery | Alpha Beta | 4.5 |    Keg Premium Bitters & Pale Ales |    GOLD |
|   North East |  Sentinel Brewing Co. | Zf: Zestfest Session IPA | 4.5 |    Keg Premium Bitters & Pale Ales |    SILVER |
|   North East |  Rooster's Brewing Co. | 24/7 | 4.7 |    Keg Premium Bitters & Pale Ales |    BRONZE |
|   North East |  Black Sheep Brewery |  Pathmaker | 5.0 |    Keg Strong Bitters & Pale Ales |    GOLD |
|   North East |  Rooster's Brewing Co. |  Baby-Faced Assassin | 6.1 |    Keg Strong Bitters & Pale Ales |    SILVER |
|   North East |  Kirkstall Brewery |  Brudenell IPA | 6.0 |    Keg Strong Bitters & Pale Ales |    BRONZE |
|   North East |   North Brewing | Transmission | 6.9 |    Keg Premium Strong Beers |    GOLD |
|   North East |   Elland Brewery | 1872 Porter | 6.5 |    Keg Premium Strong Beers |    SILVER |
|   North East |   Ossett Brewery | Rat Brewery Ratsputin | 7.4 |    Keg Premium Strong Beers |    BRONZE |
|   North East |   Brass Castle Brewery |   Helles Lager | 4.4 |    Keg Standard Lager & Pilsners |    GOLD |
|   North East | | | |    Keg Standard Lager & Pilsners |    SILVER |
|   North East | | | |    Keg Standard Lager & Pilsners |    BRONZE |
|   North East |   Tyne Bank Brewery | Helix | 5.0 |    Keg Premium Lager & Pilsners |    GOLD |
|   North East |   Sentinel Brewing Co. | PvO: Czech Pilsner | 4.6 |    Keg Premium Lager & Pilsners |    SILVER |
|   North East |   Three Brothers Brewing Company | Pilsner | 4.8 |    Keg Premium Lager & Pilsners |    BRONZE |
|   North East |  The Hop Studio |  Avenoir | 6.0 |    Keg Porters, Stouts, Old Ales, Strong Milds & Strong Brown Ales |    GOLD |
|   North East |  York Brewery Ltd |  Britannia Milk Stout | 4.2 |    Keg Porters, Stouts, Old Ales, Strong Milds & Strong Brown Ales |    SILVER |
|   North East |  Wold Top Brewery |  Marmalade Porter | 5.0 |    Keg Porters, Stouts, Old Ales, Strong Milds & Strong Brown Ales |    BRONZE |
|   North East |  Tyne Bank Brewery | Summer Breeze | 3.9 |    Keg Speciality Light Beers |    GOLD |
|   North East | | | |    Keg Speciality Light Beers |    SILVER |
|   North East | | | |    Keg Speciality Light Beers |    BRONZE |
|   North East |  Sentinel Brewing Co. |  OS: Orange Stout | 4.2 |    Keg Speciality Mid to Dark Beers |    GOLD |
|   North East | | | |    Keg Speciality Mid to Dark Beers |    SILVER |
|   North East | | | |    Keg Speciality Mid to Dark Beers |    BRONZE |
| | | | | | |
|   North West |   RedWillow |   Weightless | 4.2 |    Keg Standard Bitters & Pale Ales |    GOLD |
|   North West |   Keswick Brewing Co |   Thirst Quencher | 4.3 |    Keg Standard Bitters & Pale Ales |    SILVER |
|   North West |   Wily Fox Brewery |   The Fox Hat | 4.2 |    Keg Standard Bitters & Pale Ales |    BRONZE |
|   North West |   RedWillow | Wreckless | 4.8 |    Keg Premium Bitters & Pale Ales |    GOLD |
|   North West |   Joseph Holt Bootleg Brewing Co. | American IPA | 4.5 |    Keg Premium Bitters & Pale Ales |    SILVER |
|   North West |   The Borough Brewery | IPA | 4.5 |    Keg Premium Bitters & Pale Ales |    BRONZE |
|   North West |   Hardknott Uk |   Urban Underground | 6.0 |    Keg Strong Bitters & Pale Ales |    GOLD |
|   North West |   First Chop |   IPA | 5.0 |    Keg Strong Bitters & Pale Ales |    SILVER |
|   North West |   Spitting Feathers |   Repetitive Strain Injury | 5.6 |    Keg Strong Bitters & Pale Ales |    BRONZE |
|   North West |   Handsome Brewery | Handsome Devil | 6.6 |    Keg Premium Strong Beers |    GOLD |
|   North West | | | |    Keg Premium Strong Beers |    SILVER |
|   North West | | | |    Keg Premium Strong Beers |    BRONZE |
|   North West |   The Borough Brewery |   Lager | 4.0 |    Keg Standard Lager & Pilsners |    GOLD |
|   North West | | | |    Keg Standard Lager & Pilsners |    SILVER |
|   North West | | | |    Keg Standard Lager & Pilsners |    BRONZE |
|   North West |   Barngates Brewery | Vienna | 5.2 |    Keg Premium Lager & Pilsners |    GOLD |
|   North West |   Cumbrian Legendary Ales | Buttermere Beauty | 4.8 |    Keg Premium Lager & Pilsners |    SILVER |
|   North West |   Handsome Brewery | Handsome FKR | 4.6 |    Keg Premium Lager & Pilsners |    BRONZE |
|   North West |  Handsome Brewery |  Blacksmith | 4.8 |    Keg Porters, Stouts, Old Ales, Strong Milds & Strong Brown Ales |    GOLD |
|   North West | | | |    Keg Porters, Stouts, Old Ales, Strong Milds & Strong Brown Ales |    SILVER |
|   North West | | | |    Keg Porters, Stouts, Old Ales, Strong Milds & Strong Brown Ales |    BRONZE |
|   North West |  Barngates Brewery | Weiss | 4.8 |    Keg Speciality Light Beers |    GOLD |
|   North West |  Seven Bro7hers Brewery | Water Melon Wgaet Beer | 4.8 |    Keg Speciality Light Beers |    SILVER |
|   North West |  Tractor Shed Brewing | Heifer Hefe | 5.0 |    Keg Speciality Light Beers |    BRONZE |
|   North West |  RedWillow |  Restless | 8.5 |    Keg Speciality Mid to Dark Beers |    GOLD |
|   North West | | | |    Keg Speciality Mid to Dark Beers |    SILVER |
|   North West | | | |    Keg Speciality Mid to Dark Beers |    BRONZE |
| | | | | | |
|   Scotland |  Orkney Brewery | Dragonhead | 4.0 |    Keg Standard Mild & Brown Ales |    GOLD |
|   Scotland | | | |    Keg Standard Mild & Brown Ales |    SILVER |
|   Scotland | | | |    Keg Standard Mild & Brown Ales |    BRONZE |
|   Scotland |   Fyne Ales |   Jarl | 3.8 |    Keg Standard Bitters & Pale Ales |    GOLD |
|   Scotland |   Stewart Brewing |   Jack Back | 3.7 |    Keg Standard Bitters & Pale Ales |    SILVER |
|   Scotland |   Swannay Brewery |   Banyan | 3.9 |    Keg Standard Bitters & Pale Ales |    BRONZE |
|   Scotland |   Harviestoun Brewery | Broken Dial | 4.5 |    Keg Premium Bitters & Pale Ales |    GOLD |
|   Scotland | | | |    Keg Premium Bitters & Pale Ales |    SILVER |
|   Scotland | | | |    Keg Premium Bitters & Pale Ales |    BRONZE |
|   Scotland |   Eden Mill |   Shipwreck | 6.2 |    Keg Strong Bitters & Pale Ales |    GOLD |
|   Scotland |   Arran Brewery |   Arran Blonde | 5.0 |    Keg Strong Bitters & Pale Ales |    SILVER |
|   Scotland |   Spey Valley Brewery |   Spey's Hopper | 5.0 |    Keg Strong Bitters & Pale Ales |    BRONZE |
|   Scotland |   Ride Brew Co. | I drink your milkshake | 6.7 |    Keg Premium Strong Beers |    GOLD |
|   Scotland |   Windswept Brewing Co | Bear | 10.5 |    Keg Premium Strong Beers |    SILVER |
|   Scotland |   Top Out Brewery | The Cone | 6.8 |    Keg Premium Strong Beers |    BRONZE |
|   Scotland | | | |    Keg Standard Lager & Pilsners |    GOLD |
|   Scotland | | | |    Keg Standard Lager & Pilsners |    SILVER |
|   Scotland | | | |    Keg Standard Lager & Pilsners |    BRONZE |
|   Scotland |   Knops Beer Company | Cold Fury | 5.2 |    Keg Premium Lager & Pilsners |    GOLD |
|   Scotland |   Windswept Brewing Co | Lighthouse | 4.7 |    Keg Premium Lager & Pilsners |    SILVER |
|   Scotland |   Orkney brewery | Orkney Gold | 4.5 |    Keg Premium Lager & Pilsners |    BRONZE |
|   Scotland |  Windswept Brewing Co |  Wolf | 6.0 |    Keg Porters, Stouts, Old Ales, Strong Milds & Strong Brown Ales |    GOLD |
|   Scotland |  Swannay Brewery |  Voe | 5.0 |    Keg Porters, Stouts, Old Ales, Strong Milds & Strong Brown Ales |    SILVER |
|   Scotland |  Loch Lomond Brewery |  Silkie Stout | 5.0 |    Keg Porters, Stouts, Old Ales, Strong Milds & Strong Brown Ales |    BRONZE |
|   Scotland |  Merchant City Brewing | American Pale Ale | 4.7 |    Keg Speciality Light Beers |    GOLD |
|   Scotland | | | |    Keg Speciality Light Beers |    SILVER |
|   Scotland | | | |    Keg Speciality Light Beers |    BRONZE |
| | | | | | |
|   South East |  One Mile End | Great Tom | 3.8 |    Keg Standard Mild & Brown Ales |    GOLD |
|   South East | | | |    Keg Standard Mild & Brown Ales |    SILVER |
|   South East | | | |    Keg Standard Mild & Brown Ales |    BRONZE |
|   South East |  Neckstamper Brewing |  Elbow Crooker Session IPA | 4.0 |    Keg Standard Bitters & Pale Ales |    GOLD |
|   South East |  Crate Brewery |  Crate Session IPA | 3.6 |    Keg Standard Bitters & Pale Ales |    SILVER |
|   South East |  360 Degree Brewing Co. |  Session IPA | 4.3 |    Keg Standard Bitters & Pale Ales |    BRONZE |
|   South East |  Brick Brewery | Peckham Pale | 4.5 |    Keg Premium Bitters & Pale Ales |    GOLD |
|   South East |  Flack Manor Brewery | Flack's Gold | 4.5 |    Keg Premium Bitters & Pale Ales |    SILVER |
|   South East |  Hammerton Brewery | Apprentice No More | 4.6 |    Keg Premium Bitters & Pale Ales |    BRONZE |
|   South East |  Arundel Brewery Ltd |  Uptown New England IPA | 6.2 |    Keg Strong Bitters & Pale Ales |    GOLD |
|   South East |  Hammerton Brewery |  Underback | 6.0 |    Keg Strong Bitters & Pale Ales |    SILVER |
|   South East |  Neckstamper Brewing |  Squencher IPA | 5.4 |    Keg Strong Bitters & Pale Ales |    BRONZE |
|   South East |   Sambrooks Brewery | Russian Imperial Stour | 10.4 |    Keg Premium Strong Beers |    GOLD |
|   South East | | | |    Keg Premium Strong Beers |    SILVER |
|   South East | | | |    Keg Premium Strong Beers |    BRONZE |
|   South East |   Whitstable Brewery Co Ltd |   Kentish Lager | 4.1 |    Keg Standard Lager & Pilsners |    GOLD |
|   South East |   Holler Boys |   Bunko | 4.2 |    Keg Standard Lager & Pilsners |    SILVER |
|   South East |   The Dark Star Brewing Co Ltd |   Lager | 4.2 |    Keg Standard Lager & Pilsners |    BRONZE |
|   South East |  Hogs Back Brewery | Hogstar | 4.5 |    Keg Premium Lager & Pilsners |    GOLD |
|   South East |  The Kiln Brewery | Breakout | 5.9 |    Keg Premium Lager & Pilsners |    SILVER |
|   South East |  Windsor and Eton Brewery | Republika Lager | 4.8 |    Keg Premium Lager & Pilsners |    BRONZE |
|   South East |  Greyhound Brewery |  Rainbow Eyes | 5.2 |    Keg Porters, Stouts, Old Ales, Strong Milds & Strong Brown Ales |    GOLD |
|   South East |  The Five Points Brewing Company |  Railway Porter | 4.8 |    Keg Porters, Stouts, Old Ales, Strong Milds & Strong Brown Ales |    SILVER |
|   South East |  Gun Brewery |  Parabellum | 4.1 |    Keg Porters, Stouts, Old Ales, Strong Milds & Strong Brown Ales |    BRONZE |
|   South East |  Windsor and Eton Brewery | Uprising's White Riot | 5.3 |    Keg Speciality Light Beers |    GOLD |
|   South East |  White's Franklins | Go Man Go | 4.0 |    Keg Speciality Light Beers |    SILVER |
|   South East |  Truman's Brewery | Bow Bells | 4.2 |    Keg Speciality Light Beers |    BRONZE |
|   South East |  Firebird Brewing Company |  Collaboration Coffee Porter | 5.5 |    Keg Speciality Mid to Dark Beers |    GOLD |
|   South East |  Gun Brewery |  Imperial Whisky Stout | 7.4 |    Keg Speciality Mid to Dark Beers |    SILVER |
|   South East |  Tap East |  Coffee In The Morning | 5.6 |    Keg Speciality Mid to Dark Beers |    BRONZE |
| | | | | | |
|   South West |   Quantock Brewery |   Sunraker | 4.2 |    Keg Standard Bitters & Pale Ales |    GOLD |
|   South West |   Eight Arch Brewing Co. |   Square Logic | 4.2 |    Keg Standard Bitters & Pale Ales |    SILVER |
|   South West |   Liberation Brewery |   Liberation Pale Ale | 4.2 |    Keg Standard Bitters & Pale Ales |    BRONZE |
|   South West |   New Lion Brewery | Pandit | 4.9 |    Keg Premium Bitters & Pale Ales |    GOLD |
|   South West |   Dawkins Ales | Easton IPA | 4.6 |    Keg Premium Bitters & Pale Ales |    SILVER |
|   South West |   Eight Arch Brewing Co. | Dainty | 4.8 |    Keg Premium Bitters & Pale Ales |    BRONZE |
|   South West |   Quantock Brewery |   Titanium | 5.1 |    Keg Strong Bitters & Pale Ales |    GOLD |
|   South West |   South Hams Brewery |   Sherman | 6.4 |    Keg Strong Bitters & Pale Ales |    SILVER |
|   South West |   Powderkeg |   6ixes & 7evens | 5.0 |    Keg Strong Bitters & Pale Ales |    BRONZE |
|   South West |   Dawkins Ales | Ultra | 6.5 |    Keg Premium Strong Beers |    GOLD |
|   South West |   Firebrand Brewing | BreakOut IPA | 6.5 |    Keg Premium Strong Beers |    SILVER |
|   South West |   New Lion Brewery | Smokestack Lightning | 6.7 |    Keg Premium Strong Beers |    BRONZE |
|   South West |   Arkells Brewery |  1843 Craft Lager | 4.2 |    Keg Standard Lager & Pilsners |    GOLD |
|   South West |   Gyle 59 |  Vienna Session Lager | 4.2 |    Keg Standard Lager & Pilsners |    SILVER |
|   South West |   Cheddar Ales Ltd |  Bedstraw | 4.4 |    Keg Standard Lager & Pilsners |    BRONZE |
|   South West |   Otter Brewery | Tarka | 4.8 |    Keg Premium Lager & Pilsners |    GOLD |
|   South West |   Powderkeg | Cut Loose | 4.7 |    Keg Premium Lager & Pilsners |    SILVER |
|   South West |   Bays Brewery | Devon Rock Craft Lager | 4.5 |    Keg Premium Lager & Pilsners |    BRONZE |
|   South West |  Cheddar Ales Ltd |  Velvet Bottom | 4.7 |    Keg Porters, Stouts, Old Ales, Strong Milds & Strong Brown Ales |    GOLD |
|   South West |  Electric Bear Brewing Co. |  Inspector Remorse | 4.7 |    Keg Porters, Stouts, Old Ales, Strong Milds & Strong Brown Ales |    SILVER |
|   South West |  Kettlesmith Brewing Company |  Ridgeline | 5.0 |    Keg Porters, Stouts, Old Ales, Strong Milds & Strong Brown Ales |    BRONZE |
|   South West |  Hop Kettle Brewery | Notes Coffee Pale | 5.2 |    Keg Speciality Light Beers |    GOLD |
|   South West |  Kettlesmith Brewing Company | Skyline | 5.6 |    Keg Speciality Light Beers |    SILVER |
|   South West |  Gyle 59 | Caribbean Cocktail | 4.5 |    Keg Speciality Light Beers |    BRONZE |
|   South West |  Hop Kettle Brewery |  Flapjack Marmalade | 7.7 |    Keg Speciality Mid to Dark Beers |    GOLD |
|   South West | | | |    Keg Speciality Mid to Dark Beers |    SILVER |
|   South West | | | |    Keg Speciality Mid to Dark Beers |    BRONZE |
| | | | | | |
|   Wales & West |   Bewdley Brewery |   Worcestershire Way | 3.6 |    Keg Standard Bitters & Pale Ales |    GOLD |
|   Wales & West |   Stonehouse Brewery Limited |   Zaffir | 4.0 |    Keg Standard Bitters & Pale Ales |    SILVER |
|   Wales & West |   Hobsons Brewery |   Evolution | 4.2 |    Keg Standard Bitters & Pale Ales |    BRONZE |
|   Wales & West |   Gloucester Brewery | Session IPA | 4.5 |    Keg Premium Bitters & Pale Ales |    GOLD |
|   Wales & West | | | |    Keg Premium Bitters & Pale Ales |    SILVER |
|   Wales & West | | | |    Keg Premium Bitters & Pale Ales |    BRONZE |
|   Wales & West |   Gloucester Brewery |   American Pale Ale | 6.4 |    Keg Strong Bitters & Pale Ales |    GOLD |
|   Wales & West |   Boss Brewing Company |   Boss Brave | 5.5 |    Keg Strong Bitters & Pale Ales |    SILVER |
|   Wales & West |   Salopian Brewery |   Kashmir | 5.5 |    Keg Strong Bitters & Pale Ales |    BRONZE |
|   Wales & West |  Brecon Brewing | Mind Bleach | 10.0 |    Keg Premium Strong Beers |    GOLD |
|   Wales & West | | | |    Keg Premium Strong Beers |    SILVER |
|   Wales & West | | | |    Keg Premium Strong Beers |    BRONZE |
|   Wales & West |   Geipel Brewing |  Aloha from Bala | 4.4 |    Keg Standard Lager & Pilsners |    GOLD |
|   Wales & West | | | |    Keg Standard Lager & Pilsners |    SILVER |
|   Wales & West | | | |    Keg Standard Lager & Pilsners |    BRONZE |
|   Wales & West |  Brecon Brewing | Blonde | 5.2 |    Keg Premium Lager & Pilsners |    GOLD |
|   Wales & West |  Stroud Brewery | Premium Organic Lager | 4.9 |    Keg Premium Lager & Pilsners |    SILVER |
|   Wales & West |  Purple Moose Brewery Ltd | Mwsh | 4.7 |    Keg Premium Lager & Pilsners |    BRONZE |
|   Wales & West |  Bluestone Brewing Company |  Fossil Fuel | 4.8 |    Keg Porters, Stouts, Old Ales, Strong Milds & Strong Brown Ales |    GOLD |
|   Wales & West |  Boss Brewing Company |  Boss Black | 5.0 |    Keg Porters, Stouts, Old Ales, Strong Milds & Strong Brown Ales |    SILVER |
|   Wales & West |  Stonehouse Brewery Limited |  Ballast | 4.4 |    Keg Porters, Stouts, Old Ales, Strong Milds & Strong Brown Ales |    BRONZE |
|   Wales & West |  Salopian Brewery | Lux Nova | 5.2 |    Keg Speciality Light Beers |    GOLD |
|   Wales & West |  VOG Brewery | Miami Weiss | 4.5 |    Keg Speciality Light Beers |    SILVER |
|   Wales & West |  Stroud Brewery | Alederflower | 4.9 |    Keg Speciality Light Beers |    BRONZE |
|   Wales & West |  Geipel Brewing |  Dunkelweizen | 5.4 |    Keg Speciality Mid to Dark Beers |    GOLD |
|   Wales & West | | | |    Keg Speciality Mid to Dark Beers |    SILVER |
|   Wales & West | | | |    Keg Speciality Mid to Dark Beers |    BRONZE |