SIBA Business Awards 2023 Finalists: The UK's best independent beer businesses revealed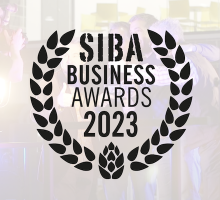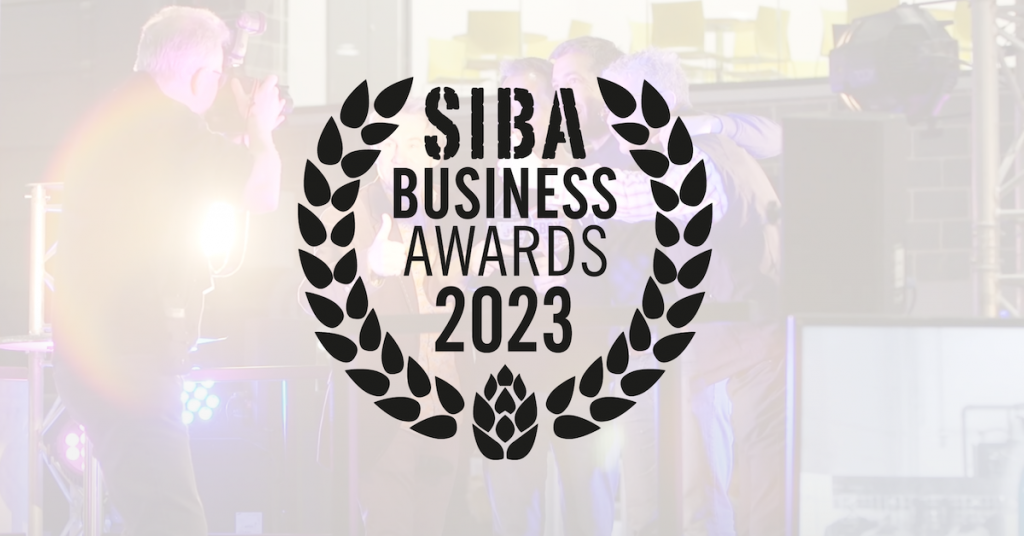 The Finalists in the SIBA Business Awards 2023 have today been revealed, highlighting the very best breweries, taprooms, retailers, pubs and beer industry businesses from across the UK.
The SIBA Business Awards seek to congratulate excellence in the brewing industry across a variety of categories, from pump clip, can and bottle design, to efforts taken by brewers to make their business more sustainable, innovative or successful, as well as naming the UK's best pubs, bars and retailers of craft beer from independent breweries.
The 2023 awards will also for the first time include a new "Empowering People" Award, which seeks to highlight the best breweries in the UK to work for by empowering and supporting their teams and championing inclusivity and diversity.
The new award places a spotlight on independent craft breweries who go above and beyond for the members of their team; empowering people to achieve more in their professional career, introducing initiatives and incentives which create a positive working environment, making efforts to promote diversity and inclusivity, or providing benefits or support mechanisms which encourage a happier healthier life for employees.
"With hundreds of superb entries from across the UK, I would like to say a huge congratulations to all of the breweries and beer businesses named as finalists in the SIBA Business Awards 2023. To make it this far is a huge, huge achievement and the judging panel had an incredibly tough job this year such was the quality of entries overall. I'd also like to wish the finalists good luck ahead of the awards presentation at BeerX in Liverpool on the 15th March – I look forward to congratulating the winners, including this year's prestigious Brewery Business of the Year 2023." Neil Walker, Chair of Judges.
Joining the expert judging panel for 2023 were Andy Slee, SIBA Chief Executive; Caroline Nodder, Editor of Independent Brewer and the SIBA British Craft Beer Report; Alex Metcalfe, lead on CAMRA Learn & Discover; Jo Hunter, Interior & Architectural Design expert and founder of Hunter's Daughter; Charlie Docherty, SIBA Business Development Officer; and Neil Walker, SIBA Head of Comms & Marketing, who chaired the panel.
The SIBA Business Awards 2023 will be presented on Wednesday 15th March at BeerX UK in Liverpool by acclaimed beer author, journalist, broadcaster and consultant Pete Brown. Named British Guild of Beer Writers' "Beer Writer of the Year" in 2009, 2012, 2016 and 2021, Pete has won three Fortnum & Mason Food and Drink Awards, been shortlisted twice for the Andre Simon Awards, and in 2020 was named an "Industry Legend" at the Imbibe Hospitality Awards.
SIBA Business Awards 2023 Finalists
UK's Best Independent Craft Beer Retailer – Single
Brewery Market, Twickenham
Brews of the World, Burton-on-Trent
CentrAle, Newcastle
The Filling Station, St Ives
UK's Best Independent Craft Beer Retailer – Multiple
10 Green Bottles
A Hoppy Place
General Stores
UK's Best Independent Craft Beer Retailer – Online
A Hoppy Place
Beers of Europe
Trembling Madness
UK's Best Independent Craft Beer Bar or Pub – City
Bullhouse East, Belfast
Craft Republic, Barry
Whitelock's Ale House, Leeds
UK's Best Independent Craft Beer Bar or Pub – Rural
The Bailey Head, Oswestry 
Elephant & Castle, Wheathampstead
The Fox & Hounds Beer House, Caversham
UK's Best Independent Craft Beer Promotion
Hop Forward
London Craft Beer Festival
Norwich City of Ale
UK's Best Independent Craft Brewery Webshop
Cloudwater
Thornbridge
Wildcard
Marketing Implementation
Black Sheep
Hand Brew Co
Siren
Wiper + True
Community Engagement
Adnams
Full Circle
Moongazer
Signature Brew
Best Individual Design
Anspach & Hobday
Full Circle
Red Willow
Best Concept Design
Abbeydale Funk Dungeon
Lakes Brew Co
North Brewing
Wildcard
Business Innovation
Hobsons
Lincoln Green
Commercial Achievement
Bullhouse
Hobsons
Lakes Brew Co
Utopian
Empowering People – NEW!
Brentwood Brewery
Brewhouse & Kitchen
Signature Brew
UK's Best Independent Craft Brewery Taproom
Gun Brewery
Hackney Church Brew Co.
Wiper + True
Sustainable Business
Bluestone Brewing Co
Purity
Ramsgate Brewery
Wasted Degrees
Supplier Associate of the year (Brewer nominated)
Beer Box Shop
Charles Faram
Festival Glass
Saxon Packaging