SIBA warns that Government's 'warning shot' puts pubs and brewers wrongly in the firing line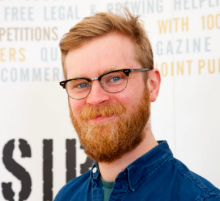 Commenting on the restrictions announced last night James Calder, Chief Executive of SIBA said:

"A new week and new rules for pubs who have diligently implemented guidance to make their venues COVID secure without receiving further financial support.
After a month of being encouraged to support the hospitality trade the public is now being warned off. A 10pm curfew will be at best a marginal measure in controlling the virus, but will impact directly on pubs, staff and breweries. Why fire a 'warning shot' which aims to encourage the UK public to take measures more seriously, that actually hits pubs and brewers with no further support planned?
Many pubs have adapted to table service only, but in smaller, beer led community pubs they cannot afford the extra member of staff that table service requires so will be forced to shut. Existing measures have proven to work and this new rule should be enforced flexibly, because it's benefits will only be marginal.
The virus is rising and the UK population do need to redouble efforts, but signalling this by placing new, marginally beneficial restrictions on struggling pubs and brewers is a mistake and will inevitably lead to more job losses.
We need a comprehensive new package of measures including VAT cut extension to beer, rent support, business rates cuts and a cancellation of the planned rises in beer duty for small brewers.
Warning shots aren't meant to hit anyone, but the UKs pubs and brewers are wrongly in the firing line."
James Calder, SIBA Chief Executive