SIBA respond to Boris Johnson and the Conservatives pledge to keep pubs open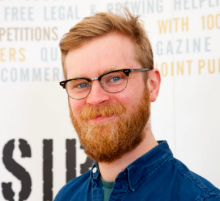 SIBA respond to the news that Boris Johnson and the Conservatives pledge to "save our high streets, keep pubs and post offices open and re-connect places to the rail network half a century after they were cut off".
"It is great that the Conservative Party recognise the vital contribution pubs make in our communities. Taking business rate relief from 33% to 50% will be a huge boost for pubs and the brewing sector. Pubs owned by their communities is a model that is proven, so keeping more pubs in the hands of local people is also to be welcomed.
We'd like to see the Conservative party go further and commit to helping small brewers on their business rates bills. Within the valuations system large and global brewers premises are classed as 'specialist' where as small brewers premises are classed as general manufacturing. This means that per pint of beer the business rates paid by small independent brewers is significantly greater than that of their global competitors, who have economies of scale independent's do not'.
SIBA will be publishing its General Election Manifesto in the coming weeks, calling on all political parties to back the UK's indy brewers"
James Calder, SIBA Chief Executive