SIBA BeerX UK 2020 going ahead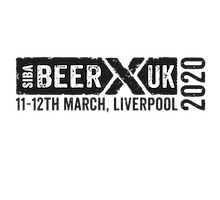 Today the Government's emergency COBRA committee met to discuss Coronavirus. The Chief Medical Officer (CMO) recommended that at this stage there is no need to restrict large public gatherings or move to phase two of the plan which includes social distancing measures.
SIBA BeerX UK will therefore be going ahead as normal on Wednesday and Thursday this week but with extra precautions in place. 
James Calder, SIBA's Chief Executive said: "BeerX is going ahead, but we're taking extra steps to ensure the risk of passing on infection remains low. We are working with our event partners, the Liverpool ACC and closely following Government guidance on a day by day basis. We would encourage all brewers, suppliers, judges and delegates to stick to their plans and take sensible measures. We look forward to welcoming you all at BeerX in Liverpool this week."
This morning, the UK's Culture Secretary Oliver Dowden MP said "There's no reason for people either not to attend such events or to cancel them at this stage, but we keep it under review."
SIBA are putting in place sensible preventative measures to ensure that the risk stays low across the gathering:
A ban on handshakes

 

A ban on sharing beer glasses with anyone else
Hand sanitizer stations placed throughout BeerX and on every bar
Exhibitors to use hand sanitizer on all stands
Encouraging everyone to stick to the NHS latest guidance on hand washing and sneezing into tissues
If you feel unwell (signs of cold or flu) then please don't attend, or leave the event if you feel unwell during it
Our bar teams will:  
Wear nitrile gloves at all times and to wash hands with hot water and soap regularly
Give a fresh glass for every beer, including tasters

 

Enforce a ban on sharing beer glasses with anyone else

 

Report any feelings of ill-health to their manager as soon as possible.
For the latest guidance on the UK Coronavirus outbreak, please consult the Government webpage athttps://www.gov.uk/government/topical-events/coronavirus-covid-19-uk-government-response
And the NHS webpage at https://www.nhs.uk/conditions/coronavirus-covid-19/
If you feel unwell and are worried about Coronavirus, then please self-isolate and phone NHS 111 service.