HEINEKEN PARTNERS WITH SIBA TO BRING LOCAL CASK ALES TO ITS PUBS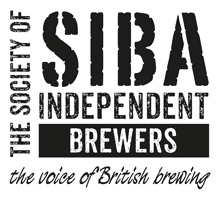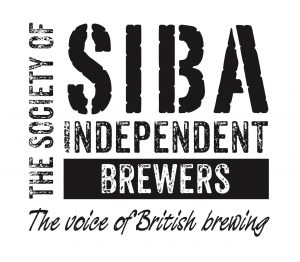 Heineken-owned Star Pubs & Bars is to join the Society of Independent Brewers' (SIBA's) Beerflex* scheme offering licensees a wider choice of local cask ales.
Under the agreement, Star licensees with Cask Marque* accredited pubs will be able to order local cask ales brewed by Beerflex participants within a 30-mile radius of their pubs.
With 550 brewers producing over 3000 beers, Beerflex will complement Star's existing Discover Caskprogramme of cask ales brewed by national and regional brewers.
The move is designed to meet growing pub goer demand for local beers. It will enable Star cask ale focused pubs to attract more customers by further increasing their specialisation.
To encourage participation in Beerflex Star will continue its programme to help fund and support licensees wanting to gain Cask Marque accreditation for strong cask offers.
Mick Howard, Operational Commercial Strategy Director, Star Pubs & Bars says, "This new SIBA scheme will sit alongside our strong portfolio of leading brands and existing extensive third party cask beer offering. It will ensure that licensees have access to a wider range of quality beers from small, local, independent breweries. HEINEKEN is a passionate supporter of the great British pub and is constantly looking for ways to deliver business benefit for our licensees and a great pub experience for consumers. This partnership with SIBA is another way we are ensuring our pubs remain relevant, innovative and successful and play their part in the heart of communities."
Mike Benner, Managing Director of SIBA said, " I am delighted that Star licensees will now be able to serve excellent local craft-brewed cask beers to their customers through this partnership enabling small local brewers to bring a new and exciting dimension to the beer range. It's a win-win-win partnership providing more choice for pub customers, improved access for local brewers and a great beer offer for Star licensees. We look forward to a long and rewarding partnership with Star to bring the best of local beer to as many pub customers as possible."
Ross Evans, licensee of The Ship Tavern in Holborn, London and winner of a national Star Award for Best Cask Pub said, "The Ship is one of the last traditional pubs in Holborn and customers come to us for the quality of our beer. We've already got a great choice of regional casks, being able to add further depth to that with local beers is great news. We source food as locally as possible for our restaurant, now we can replicate that approach with our beers."
Further information from:
Lucy Hall, on behalf of Star Pubs & Bars – 07775 850206
Tony Jerome, SIBA Communications Director – 07736948186