Struggling independent brewing businesses need support now, not aspirations for the future say Society of Independent Brewers in response to Chancellor's Spring Statement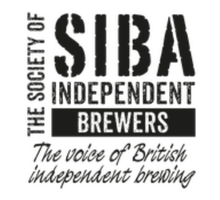 "Today the Chancellor announced plans to help businesses in years to come, but these aspirations for the future are not the immediate support that struggling businesses facing closure need right now. The energy and supply crunch are an urgent and potentially devastating situation, with most small brewers seeing energy rising between two and three hundred percent – and vital business supples, from malt to beer cans rising exponentially.
Rising costs combined with Covid debt repayments mean businesses facing financial ruin and an uncertain future, with many unlikely to survive until the Autumn Budget.
While the fuel duty reduction will help businesses running vehicles, most small brewers are still waiting for the assistance promised a year ago under the Covid-19 Additional Relief Fund. This vital money is yet to be paid by local authorities and breweries do not receive the 50% discount for hospitality. In today's announcement the Chancellor missed the opportunity to prioritise these payments and expand CARF for another year, to provide the support small businesses need now to survive."
James Calder, SIBA Chief Executive
---
Spring Statement highlights
• Fuel duty will be cut by 5% per litre from 6pm tonight, the largest cut on fuel duty rates.
• National Insurance thresholds will rise to £12,570 from July
• Income tax will be cut 1p in 2024
• Employment Allowance will increase by £1,000 from £4,000 to £5,000 from 6 April to support small businesses.
• Increased the Household Support Fund by £500m
• VAT reduced on energy saving materials such as solar panels from 5% to zero for five years for household
• Tow new business rates reliefs brought forward to April 2022. There will be no business rates on green technology such as solar panels.
• Ahead of the super-deduction deadline, the Government intends to work with businesses to consider cuts and reforms to support future investment.
• The 50% business rates relief for hospitality and retail will come in in April as planned.
Further information can be found here – https://www.gov.uk/government/news/chancellor-announces-tax-cuts-to-support-families-with-cost-of-living