SIBA calls for 'vital' Government support in response to further brewery closures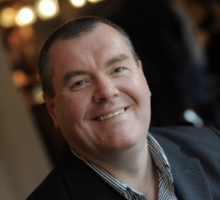 Andy Slee, Chief Executive of the Society of Independent Brewers, has called for Government to introduce vital support for small brewing businesses in response to further brewery closures.
"The brewing industry is the most taxed in the UK and is facing steeply rising costs, and a fall in consumer spending due to the cost of living crisis. For many breweries the battle to stay afloat is proving a real challenge.
It is now vital that the Government introduce a number of measures to help businesses survive, starting with the introduction of Draught Relief at 20%, which would encourage sales in pubs – driving money back into the economy and helping the breweries that supply them.
There are serious doubts over the workability of the proposed Deposit Return Scheme due for introduction in Scotland this year. Many independent brewers are taking the tough decision not to supply the Scottish market as a result of scheme.
SIBA is calling for an 18 month grace period for SME producers and a critical reexamination of how this scheme will integrate with the rest of the UK. Whilst we agree with the sentiments and objectives of DRS we are faced with the most expensive and complex scheme of its type anywhere in the world. Potentially ruinous for many independent brewers.
Energy is also a huge issue for small breweries who are energy intensive businesses, and whilst it is welcome breweries will be included in the Energy Bill Discount Scheme, we still are still waiting on clarity over how brewers and other Energy and Trade Intensive Industries will apply for the discount.
The availability of grants for the installation of green technology is also vitality important – as small breweries seek to reduce their energy consumption and be more sustainable overall – and we would urge the Government to help brewers in this regard as a matter of urgency." Andy Slee, Chief Executive Society of Independent Brewers