Brewers' Support Fund needed to save small brewers hit by Covid restrictions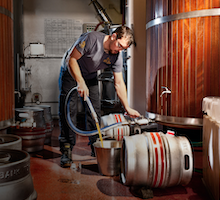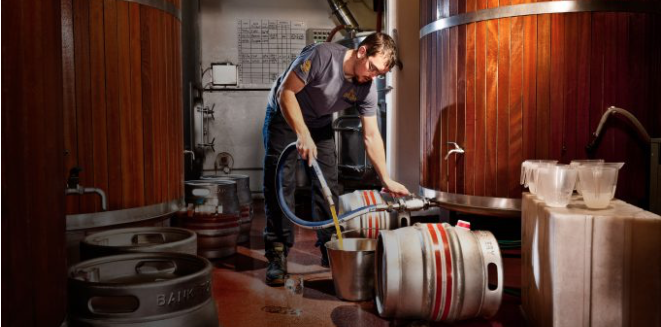 A new survey has today shown that 1 in 10 small brewers won't survive a mooted two week Covid circuit breaker, with almost a third of brewers saying cash reserves will run dry within a month.
Independent brewing trade body the Society of Independent Brewers say the Government must commit to properly supporting small brewing businesses across the UK and mirror the Brewers' Support Fund introduced in Scotland during the previous lockdown.
The survey of SIBA members also shows that if the UK moved to a 2020 style lockdown, 81% would run out of cash within three months.
Last Christmas, small brewers saw a 45% fall in sales during the key Christmas period and the UK lost 160 active brewers last year. In England they have had to rely on a post-code lottery of discretionary grants, which SIBA's previous surveys showed only 33% of breweries had been able to access cash under the Local Restrictions Support Grants or the Additional Restrictions Grants which were supposed to help businesses. Small brewers have accumulated Covid debts of around £30,000 each which needs to be repaid.
"December should be a booming period for the beer and pubs industry, with venues full and breweries working flat-out to keep up with demand, the profits of which help brewers survive the notoriously quiet post-festive period. But this year those sales have been decimated as people stay away from hospitality due to lack of clarity from Government and varying levels of Covid measures across the UK. We're now likely to see millions of pints poured down the drain and many hundreds of businesses failing if new restrictions are brought in and no further support is forthcoming' said James Calder, SIBA Chief Executive.
"Without direct and targeted Government support for small breweries 1 in 10 will run out of cash during a two week circuit breaker and many more would not be far behind. Brewing has been one of the UK's great manufacturing success stories in recent years, but without Government support we could see a decade's worth of growth stripped back by another lockdown. We can absolutely be part of a vibrant recovery in 2022, but only if Government act now."