New simplified travel rules for visitors to England could help boost pub trade say brewers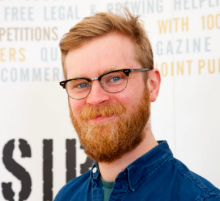 "Tourists travelling to England have a visit to a traditional English pub at the top of their 'must visit' lists, so it is welcome to see Covid travel restrictions for fully vaccinated visitors set to be simplified.
Pubs and cask beer are intrinsically linked and as well as boosting pub trade, more tourism helps increase sales for brewers too. Independent craft breweries sell the majority of their beer into pubs, so an increase in overseas visitors will have a hugely positive effect in tourist destinations and cities across England.
We would encourage the devolved administrations in Scotland and Wales to follow suit and allow more tourists the chance to taste a great pint in a British pub once more."
James Calder, SIBA Chief Executive