Rishi's £5 Million Bar Tab needs to be paid to save small breweries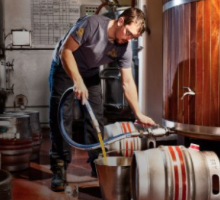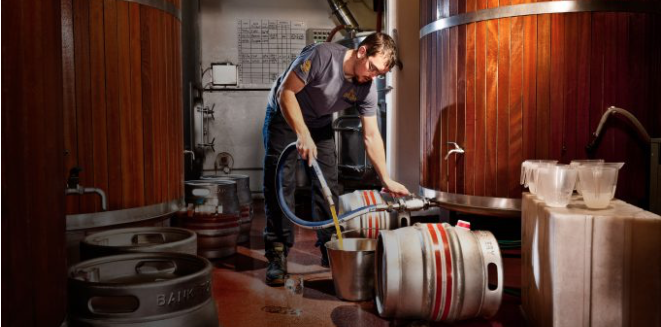 Small independent brewers have today called on Chancellor Rishi Sunak to pay his £5 million 'bar tab' as businesses devastated by lockdown measures continue to struggle through the Covid crisis.
Given the lack of Government support and expected new regional lockdown measures, brewers can no longer afford to pick up the Treasury's tab.
It's estimated that 5 million pints of beer from small independent breweries were poured away during lockdown, and when pubs reopened in the summer many Global companies decided to replace beer for free, with small breweries expected by pubs to match the same deal. With most small breweries only being able to reclaim the duty on the beer and then being expected to replace for free, brewers are now out of pocket by a whopping £5 million.
New measures expected today could mean pubs are closed again, seeing hundreds of thousands of pints wasted once more. Speculation on the new measures is already seeing sales dry up and the Job Support Scheme announced last week only includes businesses legally closed – not small breweries when beer sales fall off a cliff.
The Society of Independent Brewers Chairman Ian Fozard said: "Rishi's bar bill is now well overdue and with new regional lockdowns being threatened, how many more million pints will have to be dumped before urgent financial support is implemented for small brewers – or will they be expected to pick up the tab again?"
 
"Local brewers have struggled through the Covid crisis and haven't received anywhere close to the support they need to survive. They had to pay for beer that ended up down the drain and were then expected to give free replacements; without help during another lockdown some will have little choice but to give up brewing for good."
 
Small independent craft breweries have not received the same level of financial support as the wider hospitality sector, including not having access to the Business Rates holiday, hospitality grants, or the Government's new Job Support Scheme, despite 80% of their sales being lost when pubs were forced to close.
Even more worrying is that when pubs were able to reopen, sales during July were just 50% of what small breweries would usually expect, leading to two small breweries a week closing over the summer.