Search launched for UK's Best Independent Craft Beer Businesses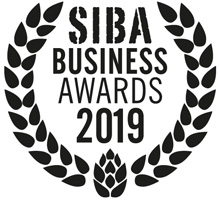 The SIBA Business Awards 2019 today opens for entries, seeking to highlight the UK's best independent craft beer businesses, retailers, pubs and restaurants across a broad range of categories.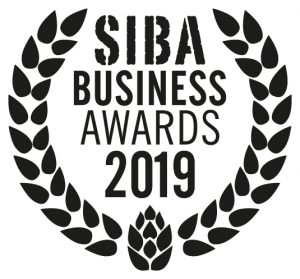 The prestigious awards will take place during the Society of Independent Brewers (SIBA) flagship event 'BeerX UK', at Exhibition Centre Liverpool in March 2019.
The awards, which have a 31st January entry deadline, seek to congratulate excellence in the brewing industry across a variety of categories, from pump clip, can and bottle design, to efforts taken by brewers to make their business more eco-friendly, innovative or successful. The coveted awards also have categories for bars, restaurants, retailers and companies promoting independent craft beer in the UK.
"The SIBA Business Awards celebrate businesses of all shapes and sizes which excel in promoting and championing independent craft beer – from national retailers such as Waitrose to small independent beer shops such as Hop Burns & Black. There are also categories for the UK's best craft beer bars, pubs and resturants, as well as a range of awards for brewers which have shown impressive vision and business acumen." Mike Benner, SIBA Chief Executive.
The SIBA Business Awards are unique in being both free to enter and judged by a panel of independent beer industry experts, who alongside selecting category winners also choose a 'Brewery Business of the Year', the top award which is reserved for a brewery which has shown true vision and business acumen. In 2018 that winner was East London's Signature Brew, who's unique fusion of music and beer culture struck a chord with judges,
"Winning SIBA's prestigious Brewery Business of the Year Award continues to prove beneficial for Signature Brew. Recognition from independent brewing's leading body has emphasized our unique approach to the industry by putting our passion for beer and music in the spotlight. In our current crowdfunding campaign, the acclaim of having SIBA's top Business Award further validates the fact that we are one of the UK's most exciting brewery business and helps set us apart from the pack. We are grateful that SIBA's expert judges recognised the tireless work our team puts in to push the boundaries of what an independent brewery can achieve." Tom Bott, Signature Brew
Signature Brew recently launched a crowdfunding campaign on Crowd Cube which has already gained over £260,000 worth of backing.
Alongside the brewing, craft beer promotion and retail categories, this year SIBA are continuing their partnership with Inapub to find the UK's Best Independent Craft Beer Bar or Pub categories ('City' and 'Rural'), last year won by Wigan Central (City) and The Cove in Devon (Rural).
SIBA Business Awards 2019: The Categories
· Marketing Implementation
· Green Business
· Business Innovation
· Commercial Achievement
· Best Individual Design
· Best Concept Design
· Supplier Associate of the year
· UK's Best Independent Craft Beer Retailer – Multiple
· UK's Best Independent Craft Beer Retailer – Single
· UK's Best Independent Craft Beer Bar or Pub – City (in Association with Inapub)
· UK's Best Independent Craft Beer Bar or Pub – Rural (in Association with Inapub)
· UK's Best Independent Craft Beer Restaurant
· Best Independent Craft Beer Promotion – On-trade
· Best Independent Craft Beer Promotion – Off-trade
To enter the SIBA Business Awards 2019 please visit www.siba.co.uk/business-awards/
Closing date for entries: 31st January 2019