How my entry into the SIBA survey prize draw led to a subsidised place on an excellent training course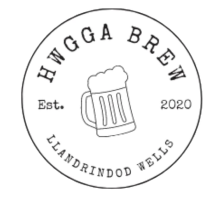 Guest post by Karl Stevens, Hwgga Brew, Wales
In January of this year (2023) I received notification by email of SIBA's annual survey for the Craft Beer Report. This Survey is a vital resource for SIBA in planning its activities but also forms the key basis of the SIBA Craft Beer Report launched at BeerX. The email told me the survey had been shortened by 50% from previous years, and that completion gave entry to a £500 prize draw. All-in-all it seemed like a worthwhile use of 30 mins or so of my time, so clicked the provided link and completed the survey. I was happy to have done my bit, but didn't give it a lot more thought.
Imagine my surprise when at the BeerX 2023 awards evening I heard my brewery's name called out! I was tucking into a glass of 12% "Long Road Home" by Loch Lomond at the time so had to check I wasn't hallucinating: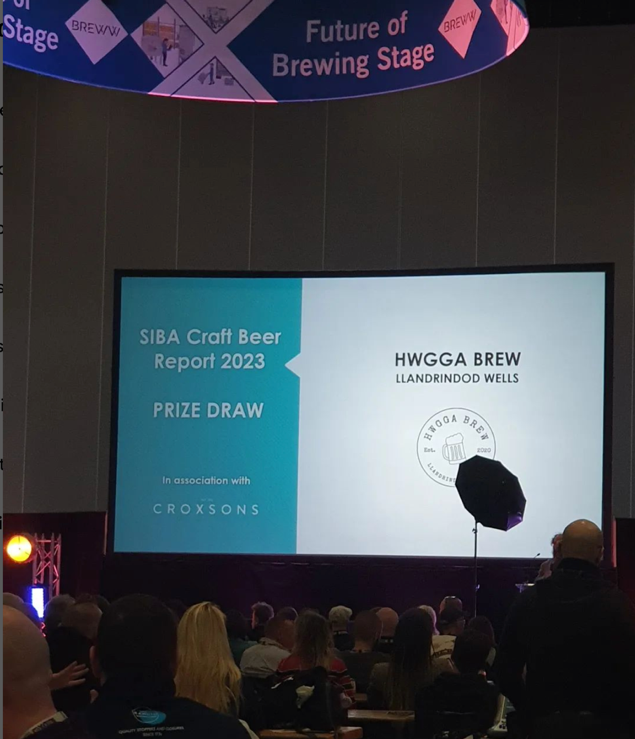 I was even more surprised and delighted to be handed a voucher for £500 to spend with the SIBA supplier of my choice, which then raised the question of "which one?".
My brewery is only small, with a 2Bbl brew length. I was well-stocked with raw materials and consumables and I didn't have any plans for new equipment, so I reached out to SIBA and asked whether I could put the money towards training. The answer was yes, so I looked for a provider in the directories of training and services associates on SIBA's website.
It was under Brewing Consultancy Services, rather than under Training, that I found Brewing Services Ltd. I liked the fact that they had been in business for 35+ years and practically involved in setting up and mentoring many breweries. I thought they would have a lot of real-world experience to support their training course offering (they do also offer custom on-site training) and that has absolutely proved to be the case. I'm delighted with the choice I made.
I've been brewing for many years and the last four commercially. I've passed my IBD General Certificate in Brewing, and whilst I know I always have more to learn I felt I did understand the principles and practical considerations pretty well, but I learned so much from this course! The syllabus is a great combination of practical and theory, backed by experienced instructors, and including really valuable visits to working breweries, maltings and packaging businesses. I met a great group of other brewers. We had a chance to all participate in a 10Bbl brew at a local brewery, working together to brew one of their gyles. Having this at the beginning of the course gave us a chance to get to know each other in a working environment which really helped us bond and work together on the course.
There were many practical opportunities to broaden my sensory experience, together with my colleagues on the course, tasting different ales in the conducive environments of the City of York's fine pubs and bars. Each morning we reviewed what we'd tasted the night before and compared notes, which was very helpful expanding my ability to describe taste and features of beer; Useful in creating tasting notes.
I couldn't recommend this experience enough. The course is titled "Fundamentals" but that doesn't mean "Beginner's". It covers fundamentals in great practical detail, and even if you have been brewing for some time there is a wealth of knowledge taught. All of us on the course were experienced brewers, but the chance to work alongside and learn from others including instructors with many years' experience was invaluable. Plus, we made great contacts who will help us in our future business journeys.
So next year…  Complete that SIBA survey. You never know, you may win, and if you get the chance to spend your winnings on training then I highly recommend Brewing Services Ltd.
Click here to take the SIBA Annual Survey 2023-24
---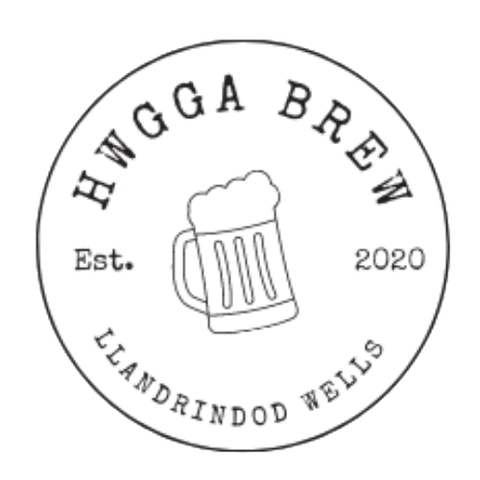 The above articlde was written by Karl Stevens, Hwgga Brew, and sent in to the SIBA HQ Team who are publishing the article on his behalf and at his request.