SIBA comments on new Scottish Alcohol Strategy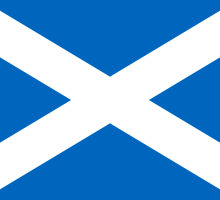 Commenting on the Scottish Government's new alcohol strategy, 'Alcohol Framework 2018: Preventing Harm – next steps on changing our relationship with alcohol' Stuart Cail, Chairman of the Scotland Region at the Society of Independent Brewers (SIBA), said:
"All independent brewers in Scotland want to work with the Scottish Government to ensure the continued reduction of harmful consumption of alcohol. Scotland is rightly proud of its brewing heritage and its craft brewers, so whilst measures to reduce harmful drinking should be explored, we need to prove they work and don't impact negatively on sensible drinkers, or Scotland's small brewers
SIBA is particularly keen to help the Scottish Government understand the impact of minimum unit pricing on brewers and sensible consumers after its first two years of operation"
Stuart went on to say:
"If the Scottish Government goes ahead with options for mandatory restrictions on alcohol marketing, that would not only affect small Scottish brewers disproportionally, but all small brewers across the UK who sell their beer into Scotland. Whilst bigger, global brewers would more easily be able to adapt, small brewers would struggle to change. We think the vast majority of Scottish consumers know about the beer they are drinking, as well as the risks and benefits.
Recent cases show the ASA and Portman Group codes are working well to protect children and the most vulnerable in society. In Scotland, beer and pubs supports nearly 60,000 jobs and contributes £1.73bn to the economy. They are a key part of Scottish tourism, culture and heritage. We want to work with the Scottish Government to ensure our important sector continues to thrive by promoting the sensible consumption of alcohol in safe, regulated places – like the local pub."