The Drinks Trust's 'Brewery Workers End of Furlough Grant'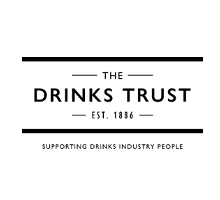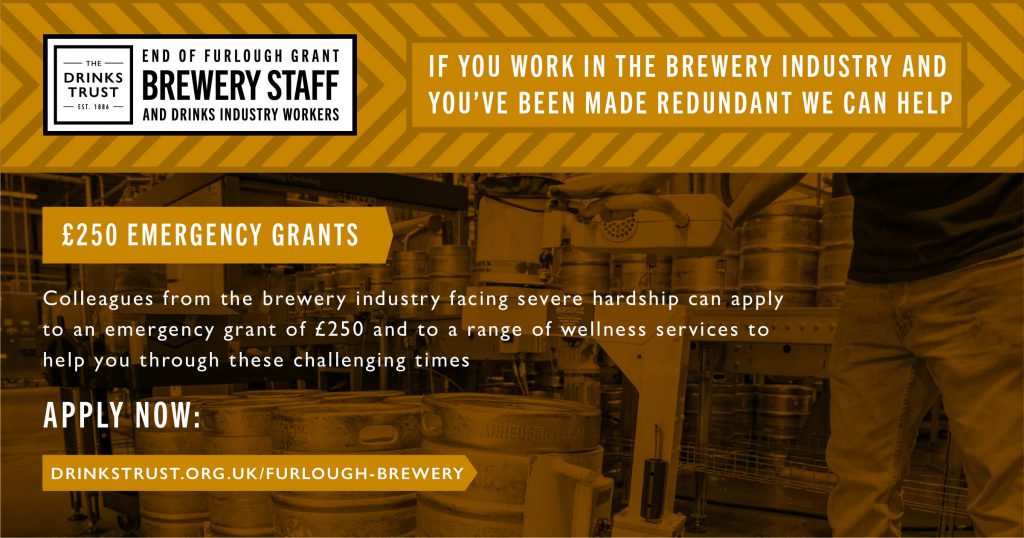 Covid-19 has had a significant impact on the drinks and hospitality industries, and our colleagues in the brewing industry have been hit hard too. According to the Society of Independent Brewers (SIBA), brewing businesses lost as much as 80% of their trade overnight when pubs, bars and restaurants were closed in March.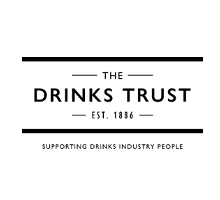 Additionally, the brewing industry has not received the level of financial support from the Government that the hospitality sector has, and that support hasn't stopped job losses in hospitality. From November 2020, The Job Support Scheme replaces furlough, and whilst the support for small businesses and the hospitality sector is welcomed, it doesn't change the situation for the many people in the brewing industry who have been made redundant in recent months, and those who will be in the weeks ahead.
As a result, The Drinks Trust, the drinks industry charity and community organisation, will be stepping in to provide support to members of the brewing industry who have been made redundant in the last four months and those in the process of redundancy.
For those facing severe financial hardship, 200 emergency grant of £250 from The Drinks Trust are now available. Depending on demand and ongoing donations to the charity, more may be made available in coming weeks.
The Drinks Trust will also look to provide mental health services to bring industry colleagues and support across talking therapies, sleep and insomnia treatment and mindful drinking.
To find out more about The Drinks Trust's End of Furlough Grant and how to apply, please visit – www.drinkstrust.org.uk/furlough-brewery
Ross Carter, The Drinks Trust Chief Executive, said: "We particularly wanted to reach out to those in the brewing sector, who like many others in the drinks and hospitality industries have been hard hit, and have gone without the support of others. Industries like brewing, risk being amongst those who go unseen by the public, despite having faced some of the most significant challenges in their careers in recent months"
James Calder, SIBA Chief Executive commented: "The hospitality industry is being devastated by the Coronavirus social distancing and lockdown measures imposed on it, with small independent brewers some of the worst hit having received no support from Government. SIBA are working with the Drinks Trust on the End of Furlough Grant and would encourage anyone impacted by redundancy to apply for the grant today and speak to the Drinks Trust about the ongoing support they can offer those who have fallen on hard times."
Business are welcome to donate and support The Drinks Trust's End of Furlough Grant by emailing The Drinks Trust;  partnerships@drinkstrust.org.uk
The Drinks Trust also offers additional wellbeing support open to all colleagues in the industry, including counselling, help with sleep and insomnia and support through their mindful drinking programme to find out more visit:  www.wellness.drinkstrust.org.uk